How to get your kids to eat more vegetables – this free ebook is a valuable resource that will help bring joy back into your kitchen and health into your family.
Being a parent is hard work!  There are so many things to keep on top of, and sometimes it feels overwhelming to add healthy cooking to the list.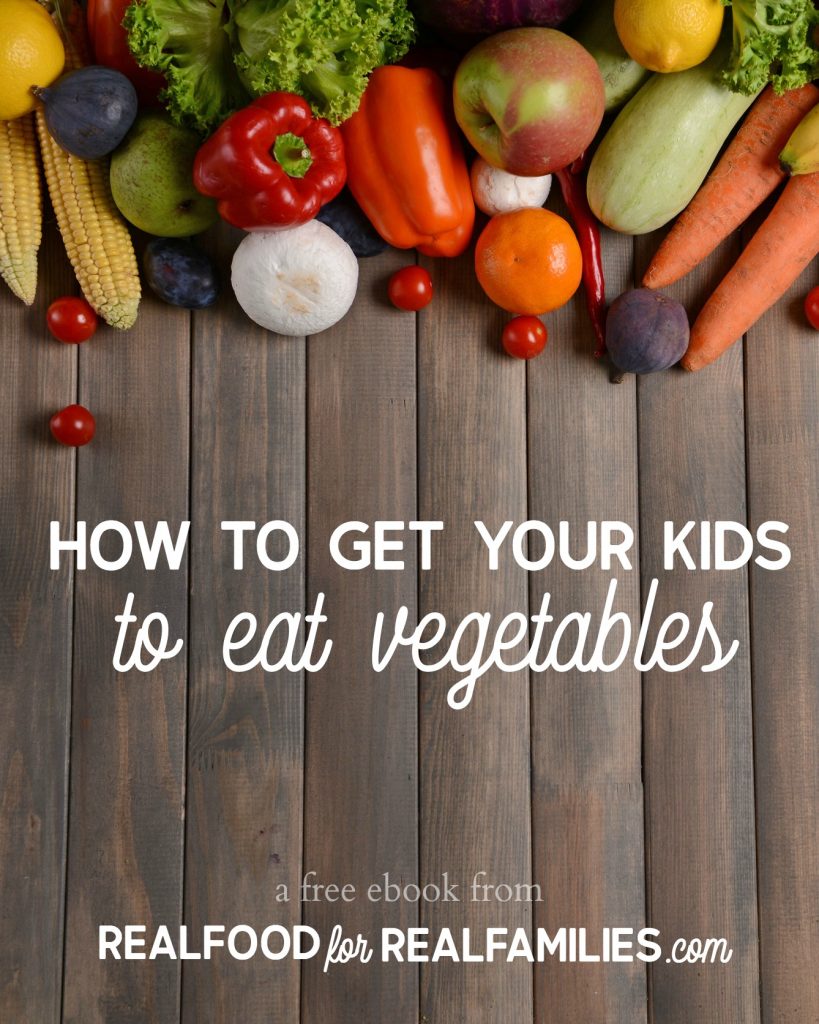 Then when you try to make an effort and add more vegetables to your child's diet, they are met with resistance.  We've all been there!  You feel defeated, frustrated, and ready to give up.  But you know it's so important for your child's health!
This FREE ebook shares simple tips that everyone can implement in their own home.  These tips will help your kids actually enjoy eating vegetables!  It will help take the dread out of dinnertime and bring some joy back into your kitchen.
Make sure you're also following along on Instagram for a real-life glimpse of our best tips for healthy eating in a real family's kitchen!
I believe in healthy families, so I've created this ebook and I'm offering it for FREE to my e-mail subscribers.
Sign up below to get your copy of this FREE valuable ebook!  
*this book is for personal use only.  No part of this eBook may be reproduced or transmitted in any form or by any means, electronic or mechanical, without written permission from the author*