Great keto dinner recipes that are healthy, simple, and even family friendly!  A great way to introduce some keto recipes into your routine without having to fully commit to the diet during the day.
During my gestational diabetes journey, I have found that keto dinner recipes did really well with my nighttime numbers.  While we didn't follow a strict keto diet during the day, we loved some great keto recipes for dinner!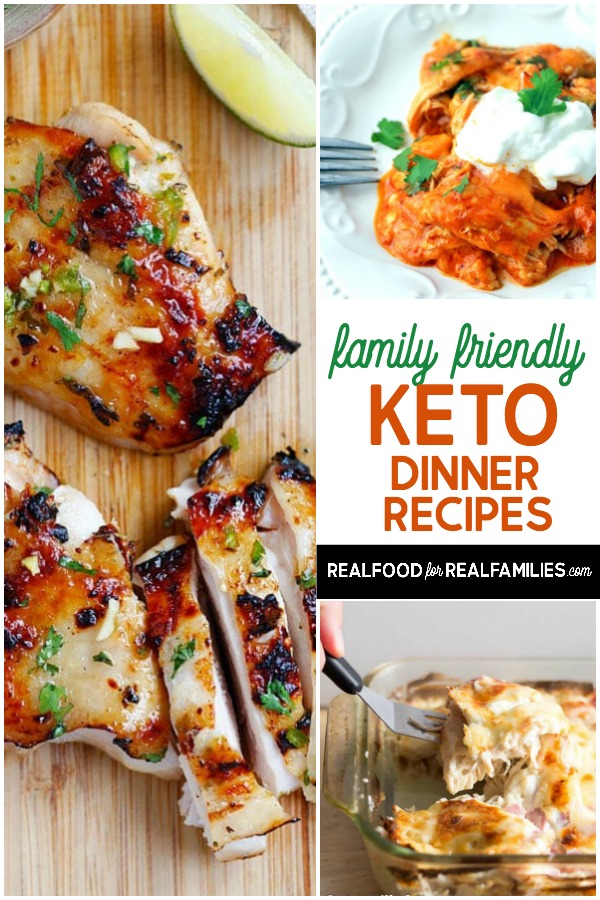 Family friendly keto dinner recipe ideas:
Keto Chicken cordon bleu casserole:
This recipe from Joy Filled Eats is really simple and delicious!  Make it even simpler by using pre-cooked shredded chicken you already have on hand (this is the EASIEST method to do this – you'll be shocked to see how simple it is!)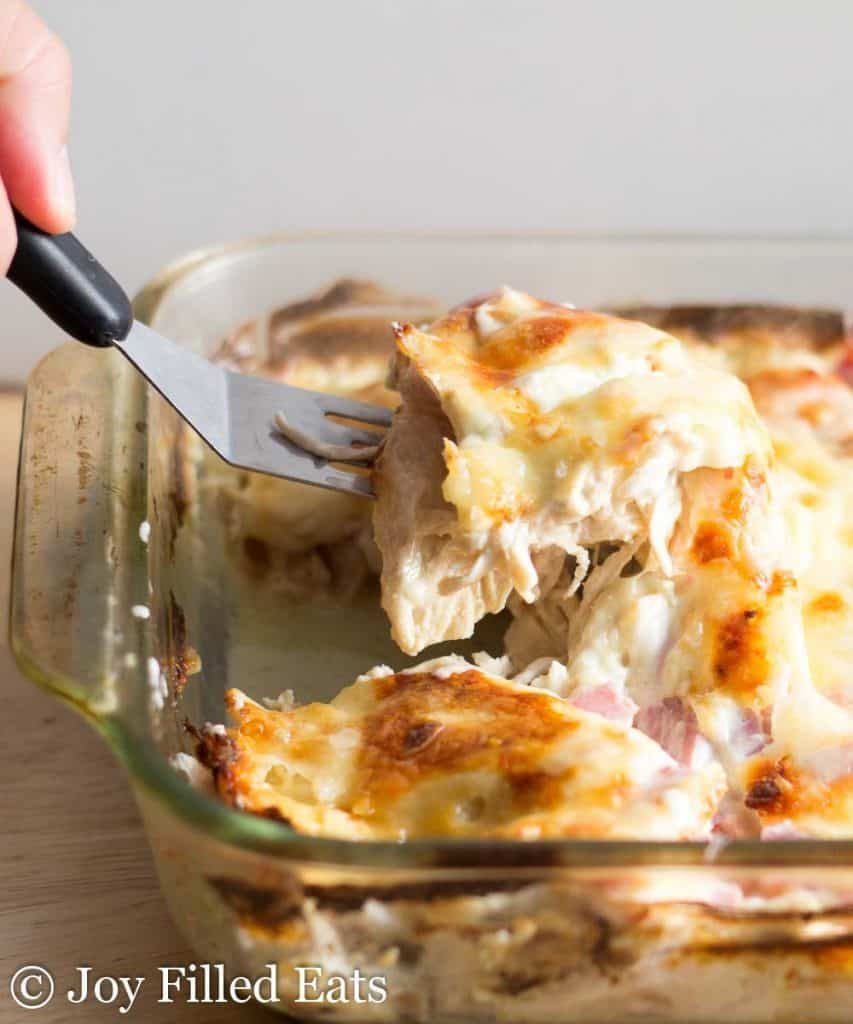 Chicken cordon bleu recipe from Joy Filled Eats
Easy keto cashew chicken dinner – 15 minute meal:
This recipe has been a household favorite for a while now!  We love making it and serving it over cauliflower rice, and we also add a good amount of broccoli to it as well.  The kids love it too!  We love to add in a little extra of the roasted cashews – SO GOOD!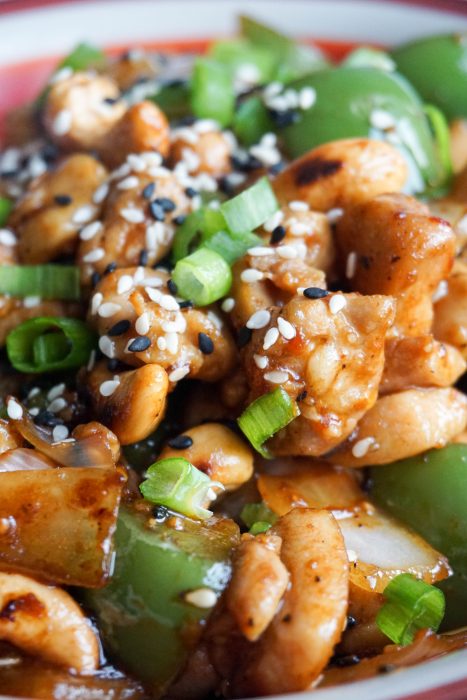 Keto cashew chicken recipe from KetoConnect
Keto cauliflower mac & cheese:
This recipe is a really great side dish that even picky kids will love!  We served ours with some grilled chicken thighs and green beans – such a great dinner!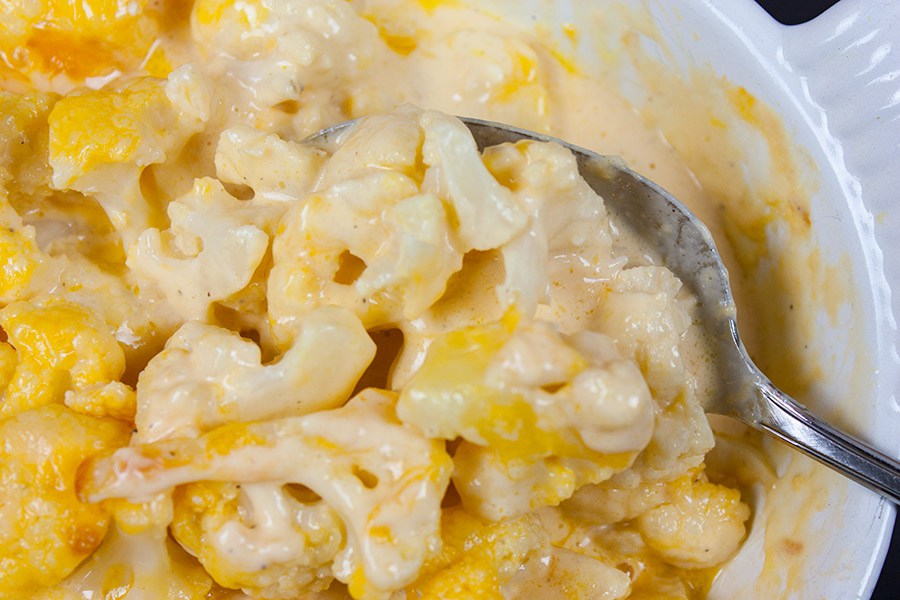 Cauliflower mac & cheese from Don't Sweat the Recipe
Keto low carb chicken enchilada casserole:
When you're craving some enchiladas but don't want to eat all of the carbs that come with them, this is a great dinner recipe that the whole family will enjoy!
It would be made even easier with my SIMPLE trick for cooking chicken in bulk ahead of time – and also with my super simple homemade enchilada sauce!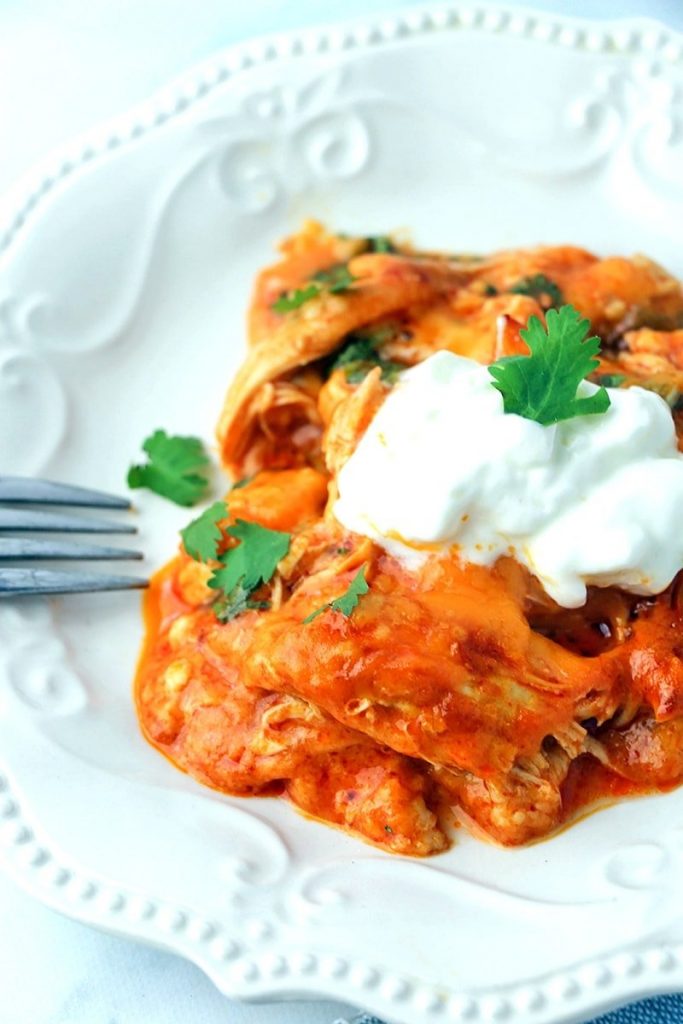 Low carb chicken enchilada casserole recipe from 730 Sage Street
Keto garlicky butter chive parmesan pork chops:
OK so I haven't tried these yet but they're on my meal plan for the week!  They look DELICIOUS and easy to make too!  Serve with some low-carb veggies on the side and you've got a delicious dinner the whole family is sure to love!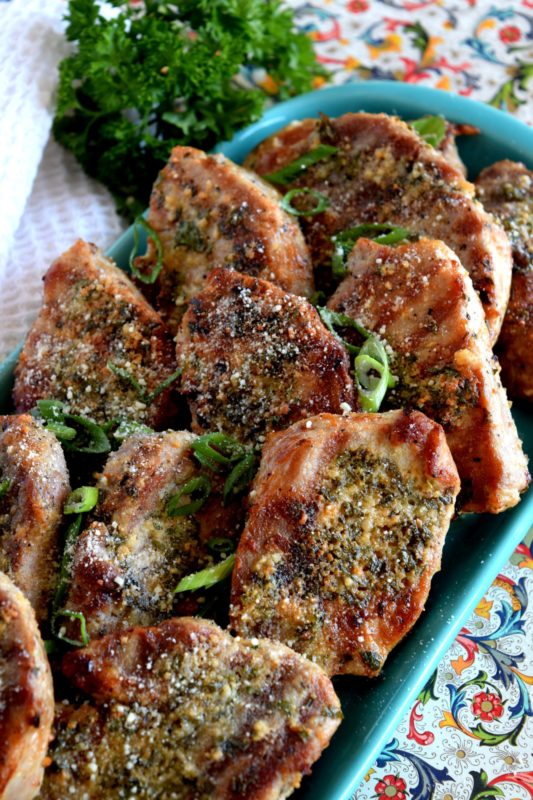 Garlickly butter chive parmesan pork chops from Lord Byron's kitchen
Chili lime chicken thighs:
The perfect summer grilling recipe!  We made and loved these, and they'll definitely be on rotation this summer!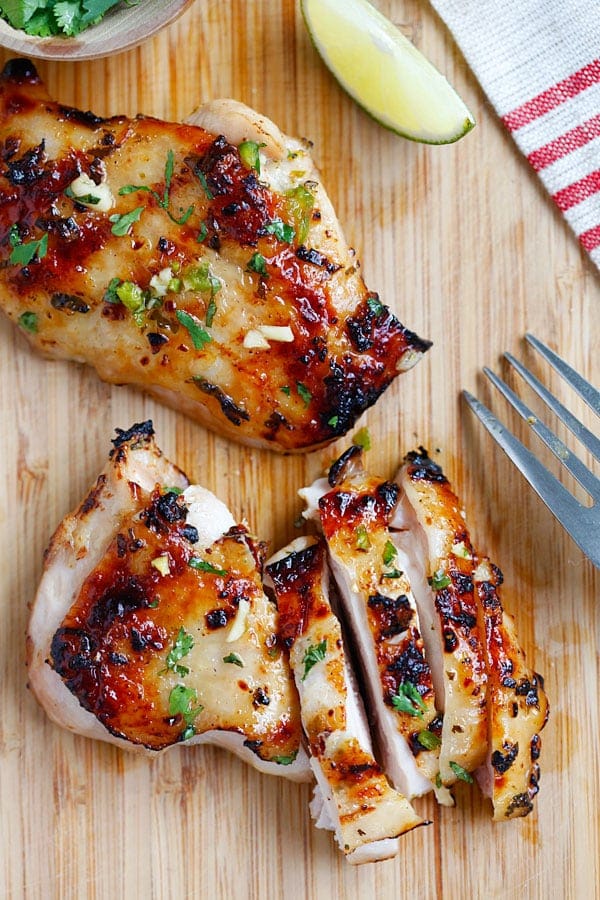 Chili lime chicken thigh recipe from Rasamalaysia
I hope you enjoy these family friendly keto dinner recipes as much as we do!
Make sure you share this on Pinterest to save for later!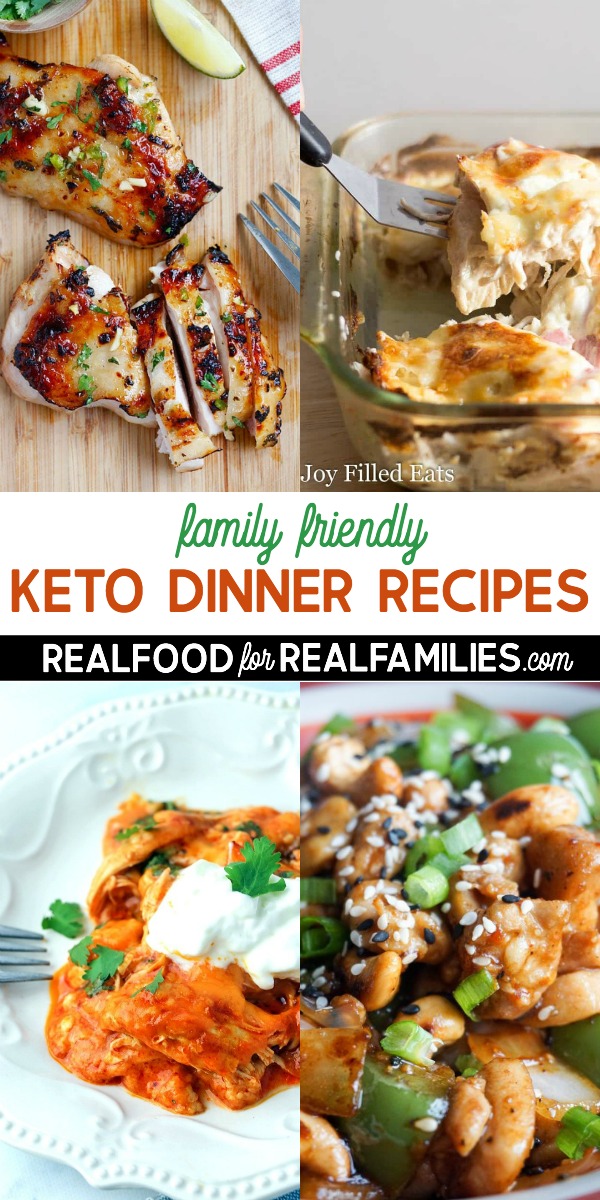 Interested in how to get your kids to eat more vegetables?  I've got my BEST ideas and tips for you here – and it's 100% FREE!  Come see how to access your FREE ebook filled with valuable information.