One of the most popular plant based diet questions: what about protein? Here's some ideas for plant based protein foods to keep your body healthy and strong.
When people hear of a plant-based diet, their first question usually is: Will plants really get me my protein?
Usually, people think that only meat can provide us with protein but that's not the case at all.
Introducing: plant proteins. Not only do they fulfill your requirements for protein intake, but they are extremely delicious and healthy as well.
Here's a list of some heealthy ways to get plant based protein into your diet: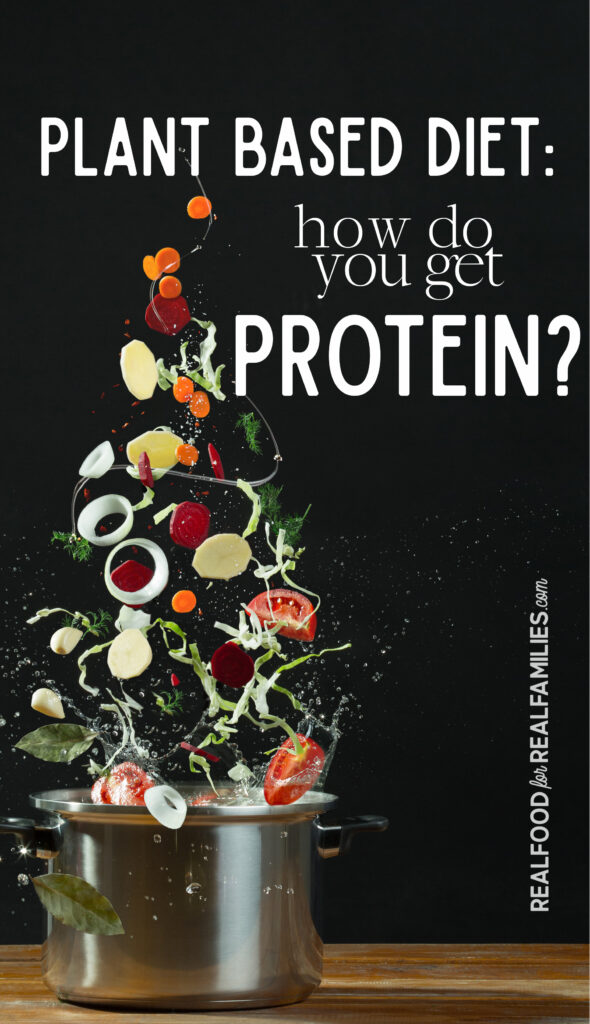 Plant based protein foods
Tofu or Tempeh
Made from soybean curds in a process quite similar to cheese-making, tofu can be used as an alternative to meat.
I personally love tempeh more, and the health benefits are higher with a whole grain tempeh. We love cooking it in teriyaki sauce and putting with a veggie stir fry!
Since tofu and tempeh are pretty much tasteless, they take the flavor of whatever it's cooked with. They both provide you with the protein your body needs to thrive.
Lentils
A less popular but extremely loaded source of protein is lentils. Kind of like the underdogs of the grain family, lentils have a variety of health benefits to them!
A study by the Mediterranean Journal of Nutrition and Metabolism states that lentils are not only loaded with protein, but also with many other nutrients.
The dietary fiber and carbs in lentils help keep your colon healthy and avoid diseases such as cancer or even heart disease.
I like to eat lentils on their own (they work as a salad topping!) or make a delicious lentil soup. You'll love these and their nutritional value!
Chickpeas
Chickpeas are a staple of our daily diet – they're kid friendly and a nutritional powerhouse!
Having a balanced serving of chickpeas frequently can give you lowered cholesterol levels, controlled blood sugar levels, and even reduced belly fat.
Loaded with protein and dietary fiber, chickpeas can be eaten in an array of ways, ranging from salads to hummus! I also love cooking them in my air fryer for a crunchy salty snack. Bonus: my kids love them too!
Nuts
We can't end this post without adding in another plant based protein nutritional powerhouse: nuts! There's such a variety of nuts and they all can serve different nutritional purposes. In our house, we love cashews, peanuts, pistachios, almonds, and walnuts the best! They provide brain boosting healthy fats, and can even improve your heart health. Just a note: if you're looking to lose weight on a plant based diet, keep the nuts to a smaller portion daily.
Let's Get The Proteins Up
With so many of nature's goodies loaded with protein, you just have to look around and find the ones closest to you.
What's even better is that Real Food for Real Families has just the recipes you need to get your daily dose of protein in a plant-based diet!
Here's some recipes to try while you're here: