Sharing my go-to easy healthy salad dressing recipe that I use almost daily! No dairy, oil free, and full of flavor!
One of the things I had a hard time figuring out when I went plant based was the dressing. I was trying to eat more veggies, and salads seemed like a relatively easy way to get a bunch in at one time. But so many of the dressing options were filled with dairy, inflammatory oils, or lots of added sugars!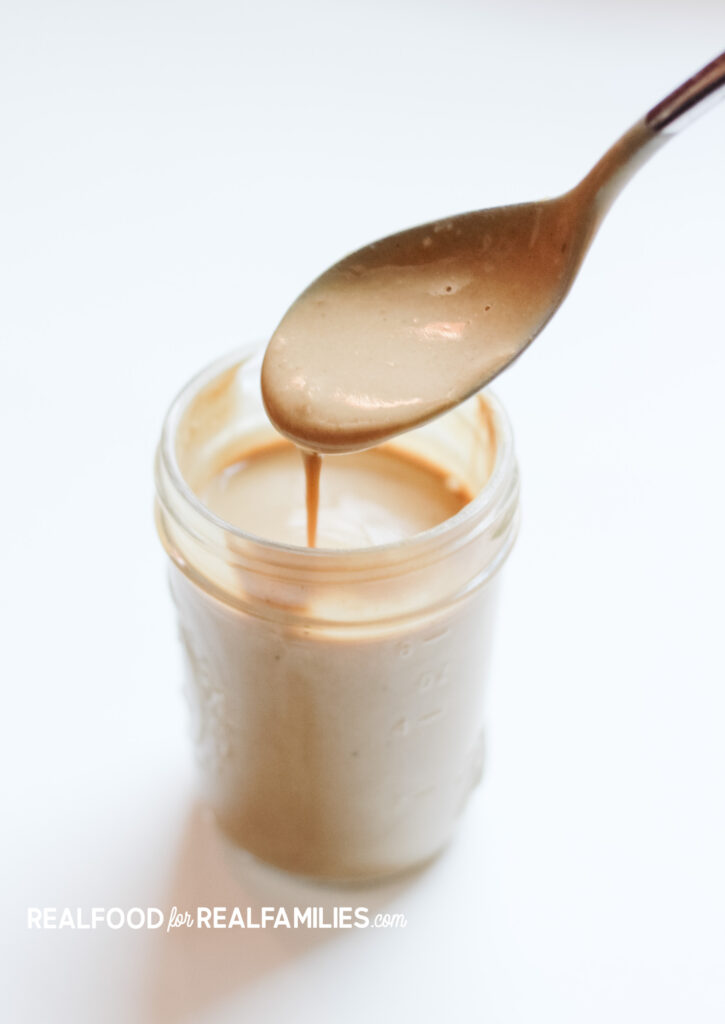 Once I made this recipe, I realized I could make my own salad dressing in just about 1 minute and have a flavorful healthy salad dressing. I don't even need to take out my blender!
Easiest salad dressing ever (that just happens to be healthy for you)
Here's what I love about this easy plant based salad dressing:
it's got great flavor
it's creamy (but has no cream)
this is low in calories and (naturally) has no fat
it's SO EASY to make
no blending required
oil free!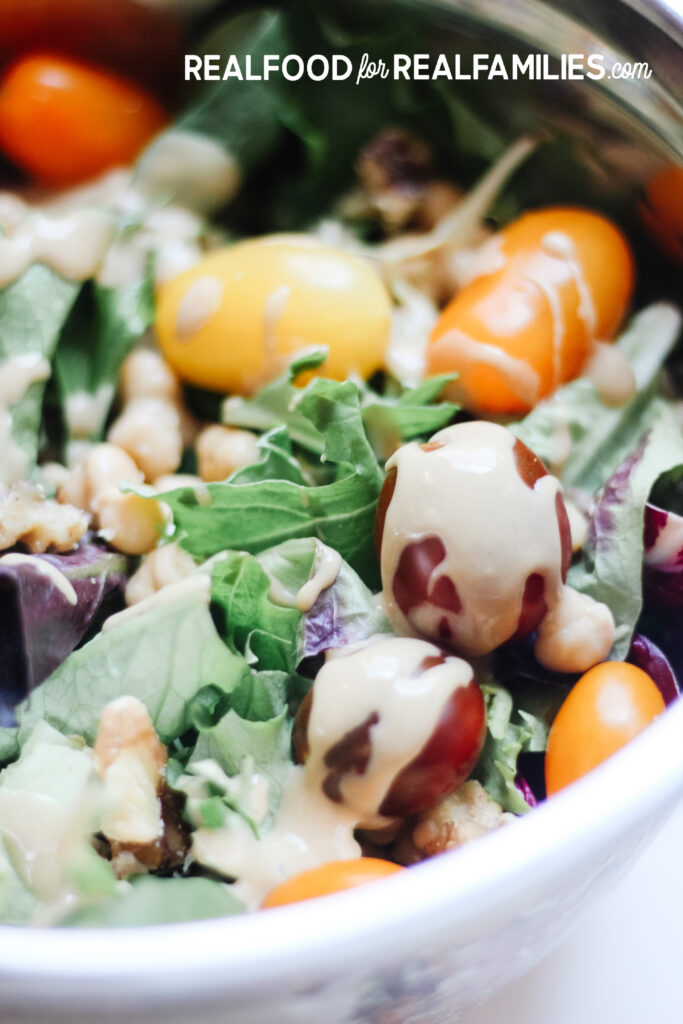 Easy healthy salad dressing recipe
Ingredients
1/2

cup

dijon mustard

1/4

cup

vegetable broth

2

TBSP

maple syrup

garlic salt & pepper

(to taste)
Instructions
Combine all ingredients in a jar. Stir well.

Cover with a tight lid, and store in the refrigerator for up to 2 weeks.
That's it! So so simple, but also still filled with flavor. The maple syrup cuts down on the tang of the dijon mustard, and the broth helps the consistency to be more "drippy". If you like your dressing a little less runny, use less vegetable broth. If you like it sweeter, add another tablespoon of maple syrup. It's really customizable, and so simple!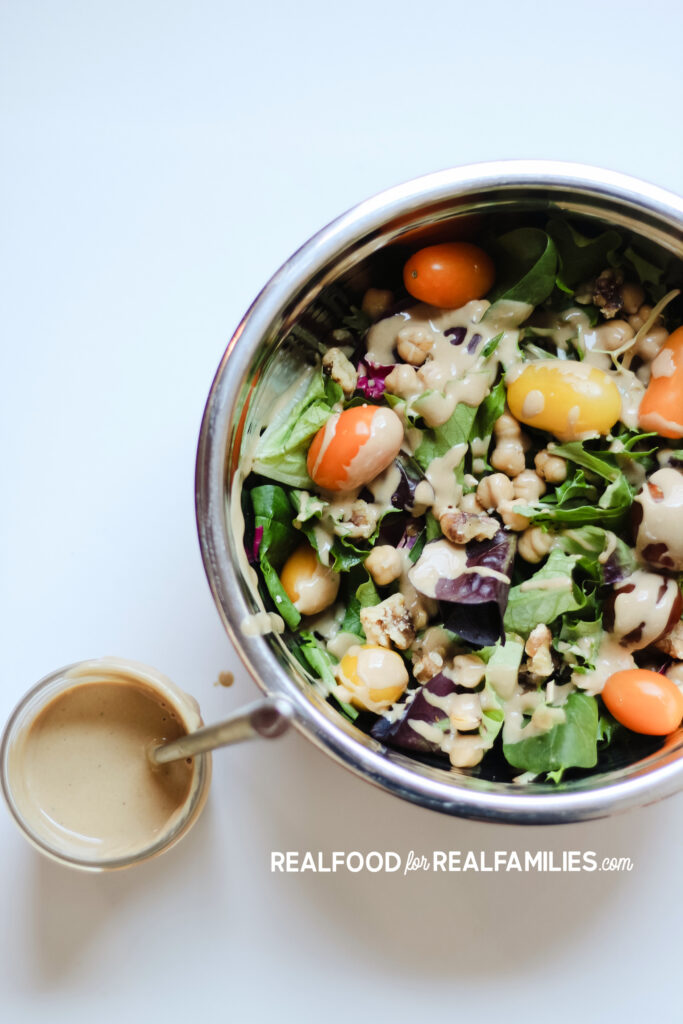 If you make this recipe, please share it with me on Instagram! I love seeing you and your family enjoying recipes I've posted here on my blog.
Before you try this recipe, make sure you pin it on Pinterest! This helps you to save it for later reference, but it also helps share with others. By doing this, you can help support me in creating more free content. Thank you so much!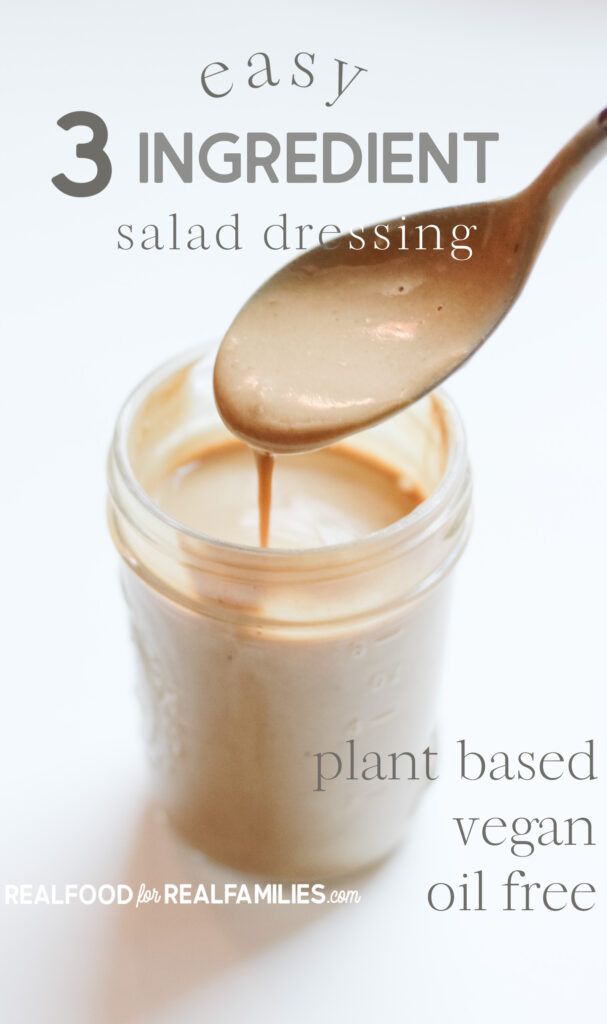 If you enjoy this recipe, you'll probably also enjoy these other recipes as well. Click each block below to go to the recipe post: