This recipe for healthy grain free crackers is VERY easy to make, and they are plant based, paleo, keto and gluten free as well.
In our journey to cut out processed foods from our home, one thing my kids still begged for were crackers.  I looked for healthy crackers at the grocery store but MAN the good ones were expensive!  I did some experimenting with ingredients I had in my pantry and we found a recipe that we love!  Easy to make, healthy, and only 4 ingredients (plus water).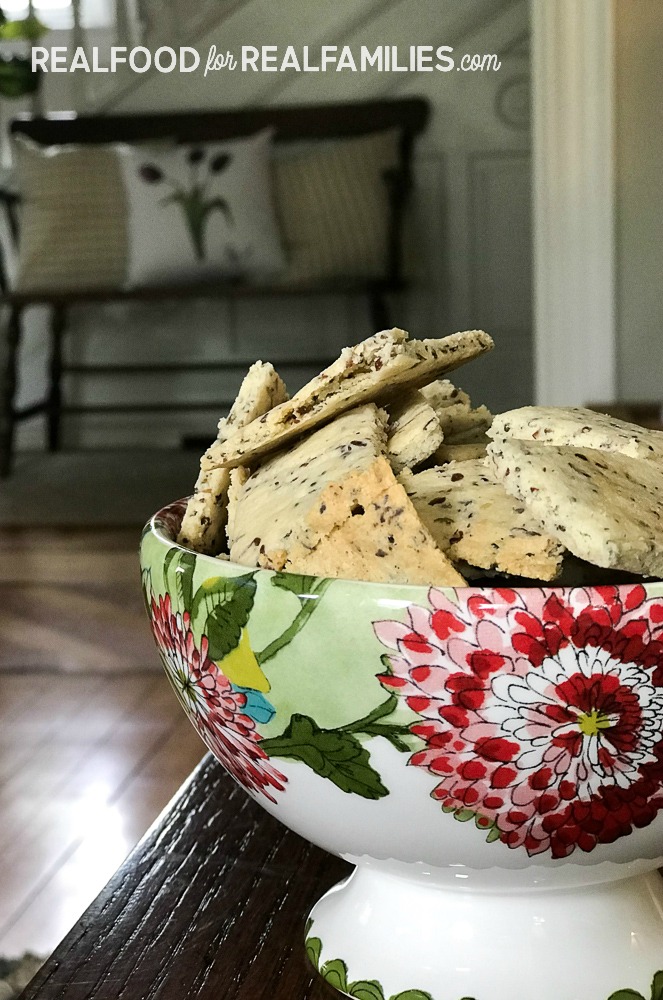 Easy grain free crackers:
The key ingredient in these crackers is almond flour.  Make sure you don't get almond meal – it's not the same.  But almond flour is so easy to work with, it bakes so nicely, and it's got such a buttery flavor in these crackers that tastes SO good!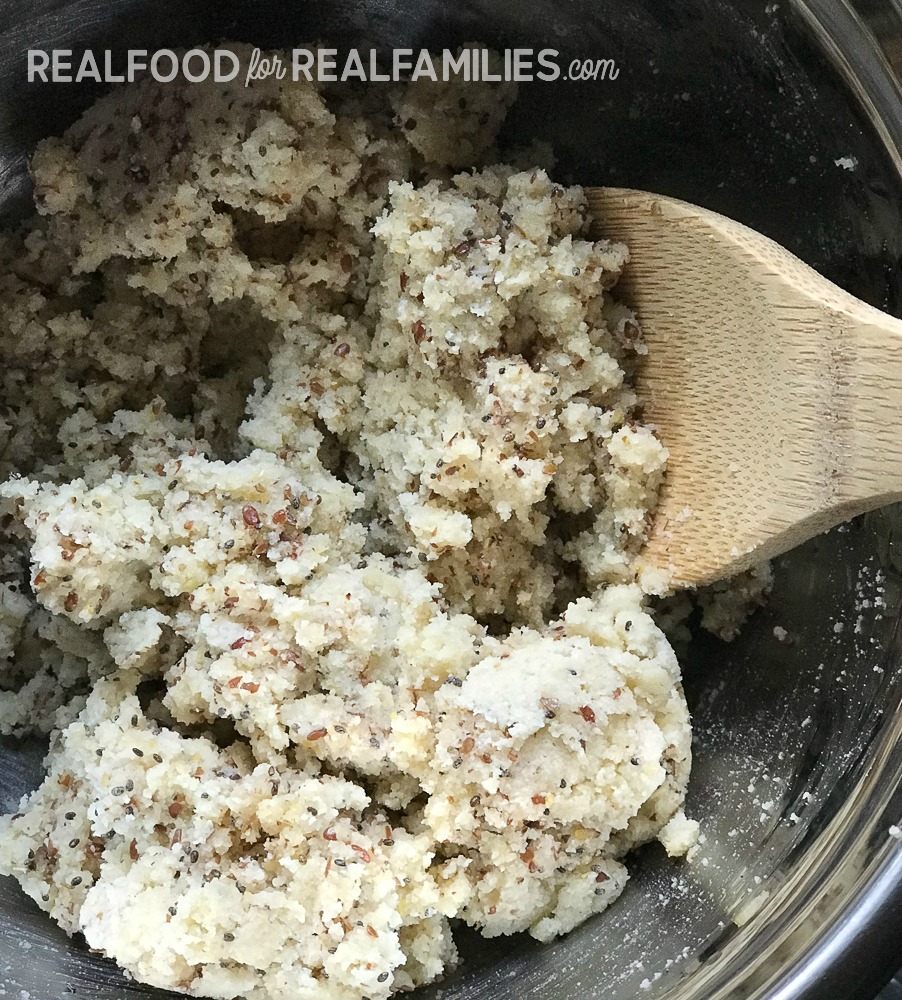 The only annoying thing about this recipe is the fact that you have to roll it out.  Can I tell you a secret?  I can't find my rolling pin anywhere!  I used a wine bottle to roll mine out – haha!  Use what you've got – don't let the wrong equipment hold you back!
The secret to having these crackers turn out well is to make sure the dough is rolled out really thin and even.  The first time I made them, the middle of the dough was too thick and they didn't cook as evenly.  It's not a big deal, but once you get them even, they'll cook so much better.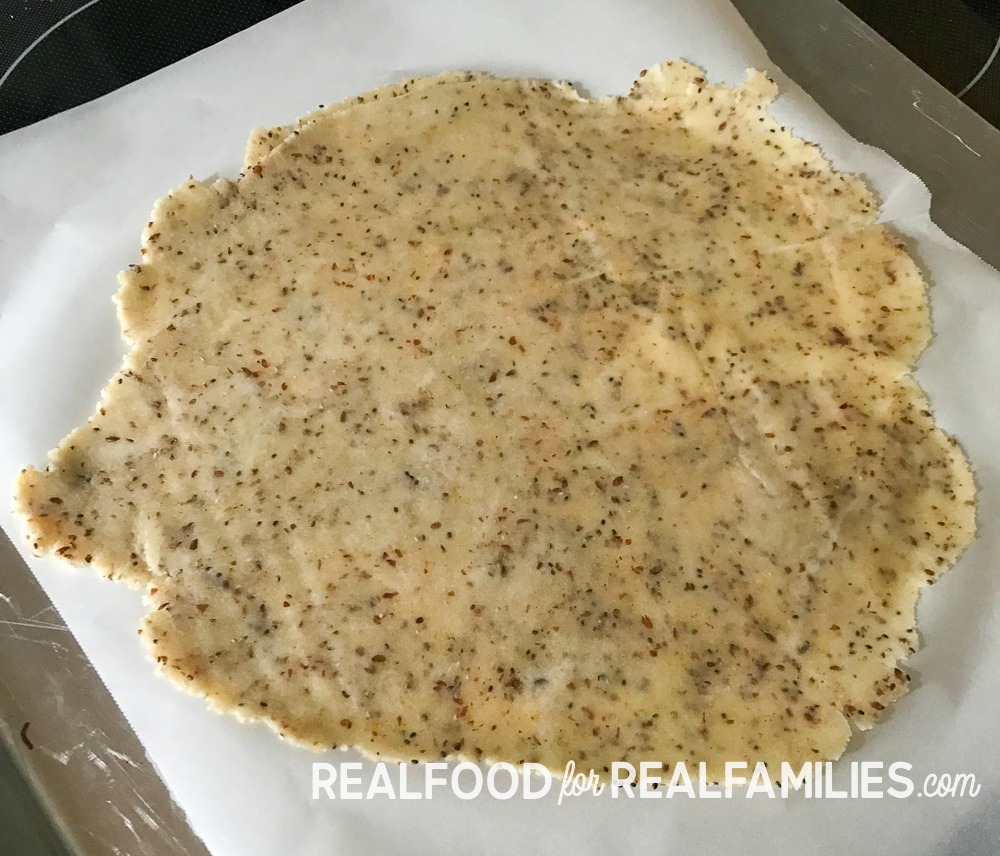 Once you roll them out, you'll need to cut them with a pizza cutter.  Do this before they cook, don't wait until after they've already baked.
These can keep for a few days, but we LOVE them so much they usually don't last much past the first or second day.  Thank goodness they're so easy to make because we end up making them very often!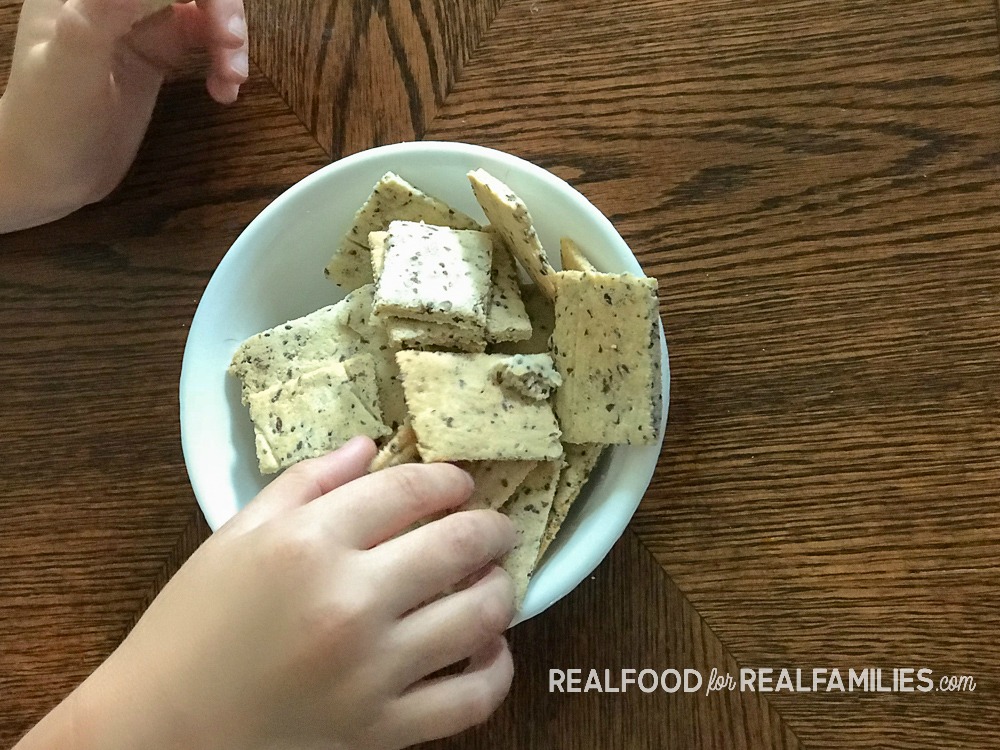 Eat them plan or dip them in hummus – they're a guilt free snack that I feel so good about feeding my kids.
IMPORTANT NOTE:
If you add flakey salt on top of these before you bake them, you will be SO HAPPY YOU DID!
Here's the salt we use – and yes I buy it on Amazon 😂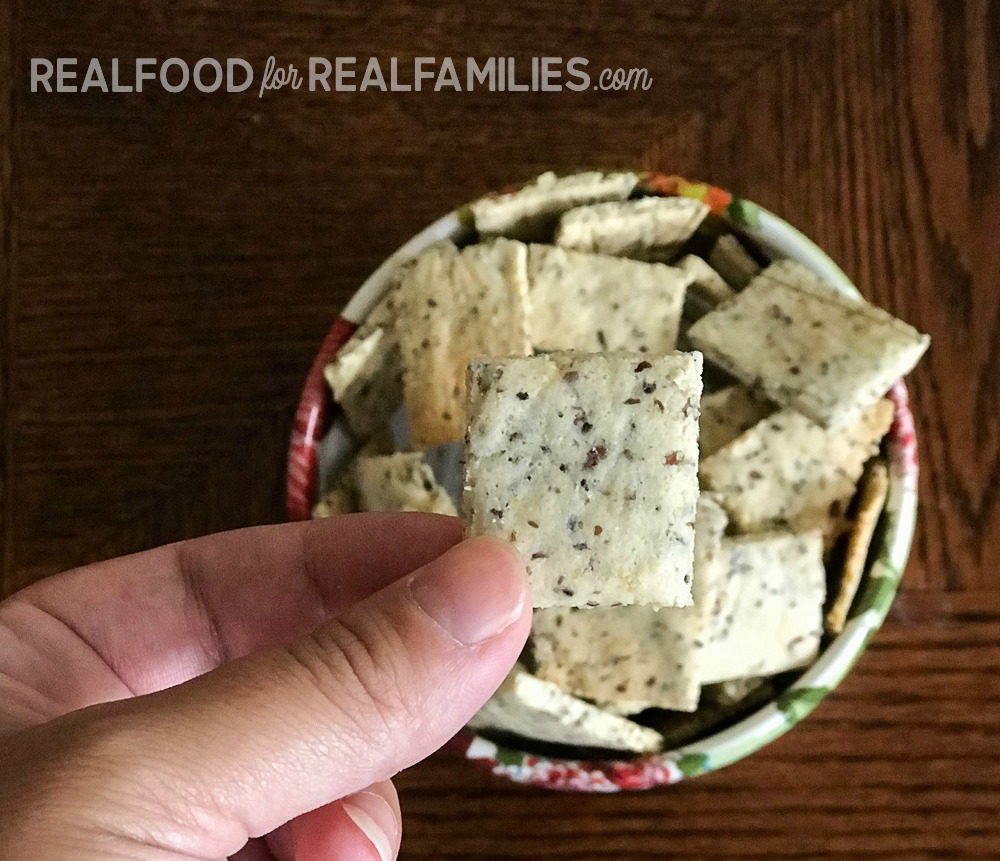 If you like this recipe, don't forget to share with others and save for later by pinning it here!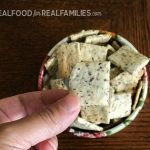 Grain free crackers
Ingredients
1

cup

almond flour

not almond meal

1

TBSP

ground flax seeds

1

TBSP

chia seeds

1/2

tsp

garlic salt

3

TBSP

water

flake salt

(optional but tastes amazing!)
Instructions
Preheat the oven to 350 degrees

Combine all ingredients in a mixing bowl and stir until the ingredients form a dough-like consistency

Put all of the ingredients on a baking sheet topped with a piece of parchment paper

Place another piece of parchment paper on top of the dough, and roll out the dough until it's thin and evenly rolled out.

When the dough is evenly rolled out, remove the top piece of parchment paper.  Cut into squares with a pizza cutter - mine are about 1 inch square.  Don't worry about making it perfect!

Sprinkle flakey salt on top of the crackers before baking

Cook for 20-25 minutes. Keep an eye on them at the end - the pieces on the edges will brown first. You can remove those and put in a container, and then bake the rest of the crackers for an additional 5 minutes until they're lightly browned.
If you haven't read my ebook yet – it's FREE for my e-mail subscribers!  You can sign up here to get recipes straight to your inbox every week, as well as great ideas for getting your family to be healthier: