Eating healthy all week starts with smart preparation over the weekend – here's how to prep for a week of healthy eating with a few simple ideas you can do every weekend!
When you're trying to eat healthier, the BEST thing you can do is prepare. You know the saying – "by failing to prepare, you're preparing to fail".
As hard as it can be, preparation on the weekend is THE KEY to succeeding at healthy eating through the week. As hard as it can be to take up some valuable weekend hours meal planning and food prepping, you will be so thankful that you've done it when you're reaping the rewards during the week!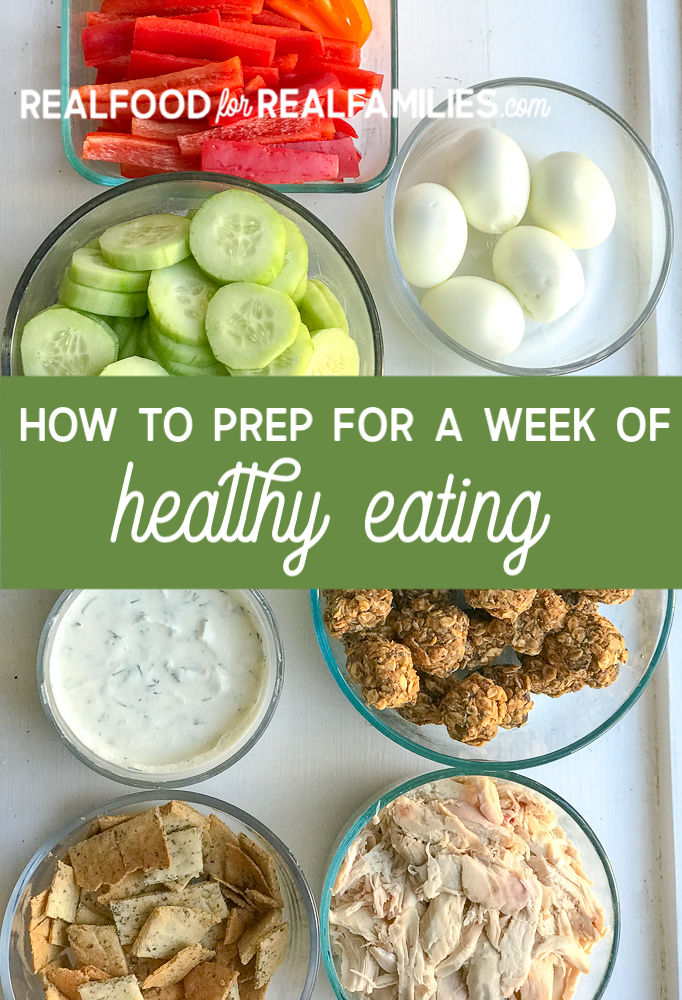 Clean eating food prep:
Vegetables, vegetables & more vegetables!
One of the best things I do on the weekend is to chop up lots of veggies. When I have chopped veggies in a container in the fridge, I find myself reaching for them when I start to feel hungry instead of something more processed from the pantry.
I also love offering them to my kiddos when they're telling me they want a snack – our favorites are cucumbers, bell peppers, celery and carrots.y tips for how to prep for a week of healthy eating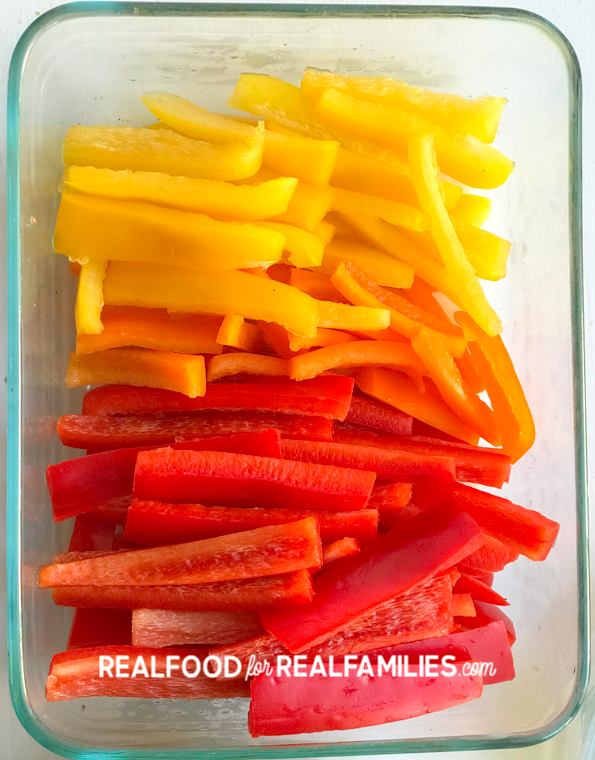 Clean snacks
Having "grab and go" snacks is key for our family. So many times, I don't have the time to make an actual meal or snack, so it is key for me to have snacks on hand.
When a sweet tooth hits, I love grabbing one (or two) of these protein balls. My kids LOVE these, and I love knowing that they're packed with healthy fats and filling superfoods.
We also make our super easy almond flour crackers at least once a week. These are SO tasty and are only 3 ingredients – you will love them!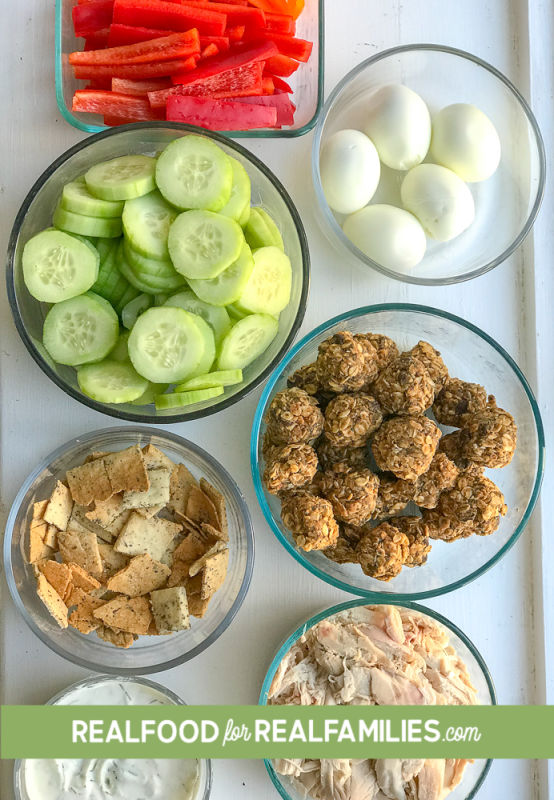 Protein
One of the ways to cut your cravings and keep you feeling full longer is to add more protein to your diet.
I love getting a rotisserie chicken every week, taking the meat off the bones and putting in a container to pick off of all week. We add this to salads, eggs & tomatoes in the morning, or just eat straight out of the container! So good.
We love to have hard boiled eggs in the fridge at all times, and I usually eat one either in the middle of the morning or afternoon when I want something to fill me up.
I hope that's helpful, and that you are able to prepare for a successful healthy week by prepping over the weekend!