These are the 5 best healthy freezer meals to make before baby comes so you have dinners prepared for your family during those early sleepy newborn days!
We had our third baby in June, and little girl decided to come on her own time…which meant I ran out of time to make all of my planned pre-baby freezer meals!  Here are our favorite freezer meals to make before baby comes: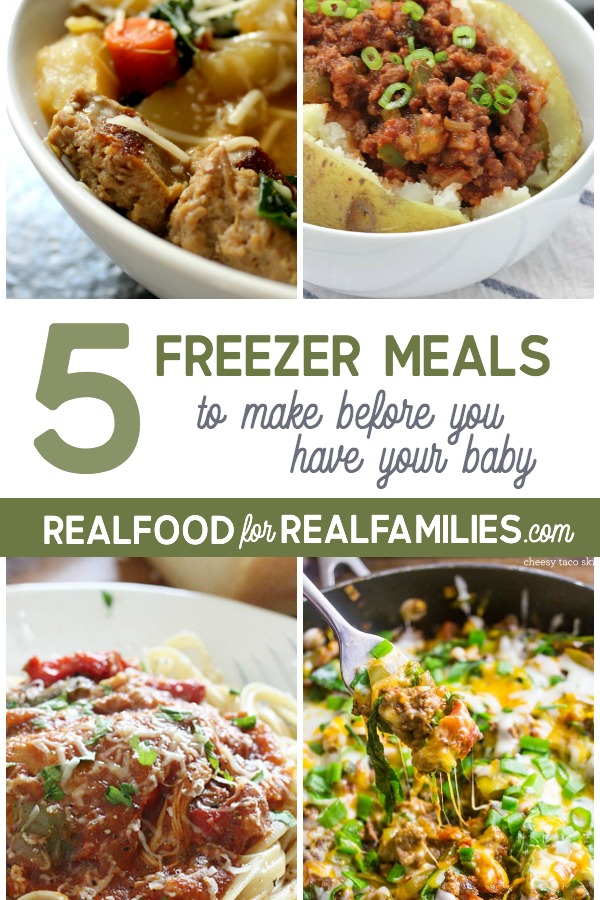 Healthy freezer meals to make before you have your baby:
Not only are these amazing meals to stock your freezer with before your baby, but these are also great meals to bring to someone who just had a baby!  Healthy, hearty, and filled with real ingredients for a new momma.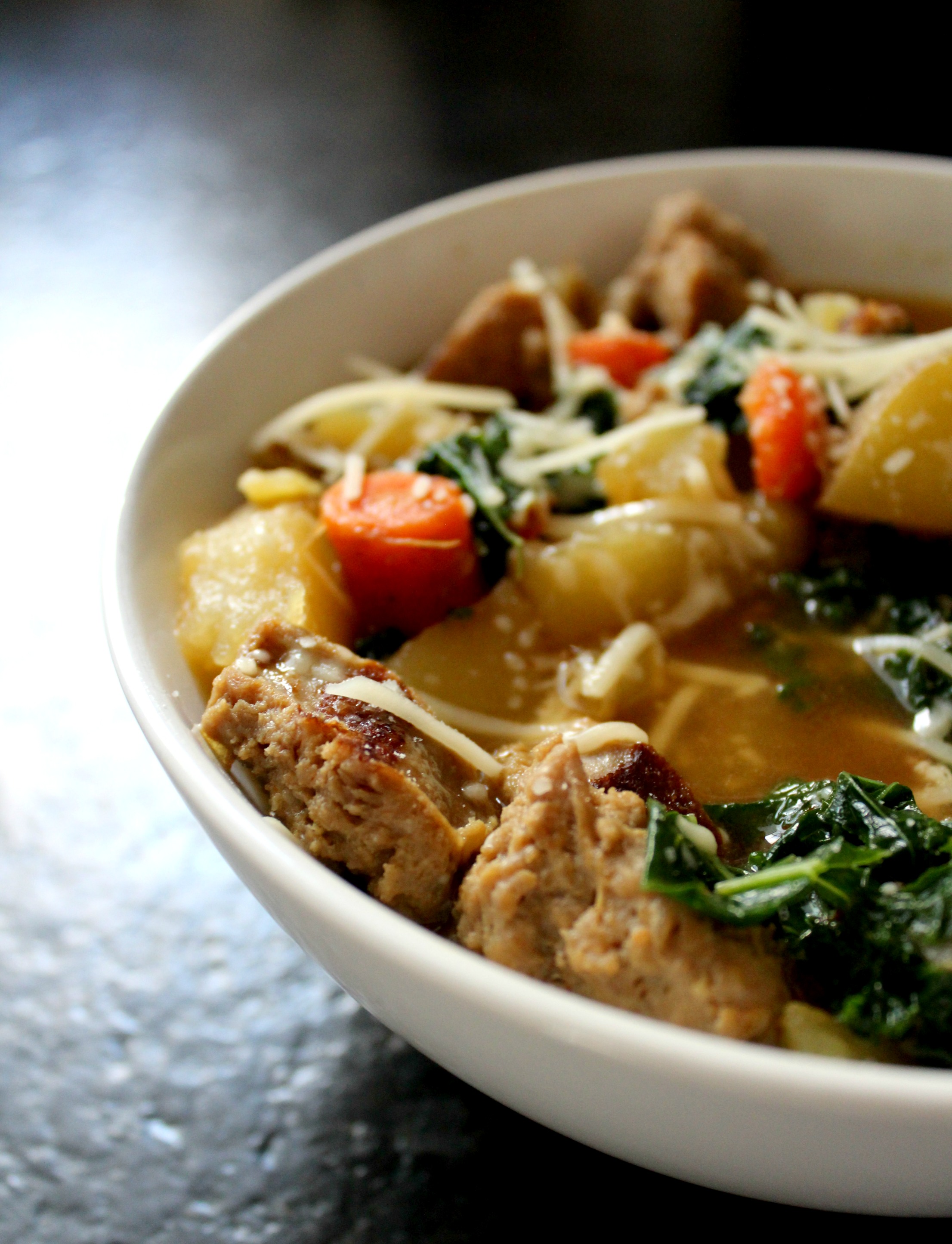 This recipe is one of our very favorites.  It's easy to make, filled with simple and healthy ingredients, and tons of flavor.  My kids always ask for seconds – they LOVE this recipe.  Serve it with a loaf of mutigrain bread if you want some extra calories for the early breastfeeding days!
This is such a simple recipe and we make it often!  You make the meat and sauce and then put it on top of baked potatoes.  I just froze the meat/sauce mixture and then we only had to cook the baked potatoes on the day we wanted to eat them.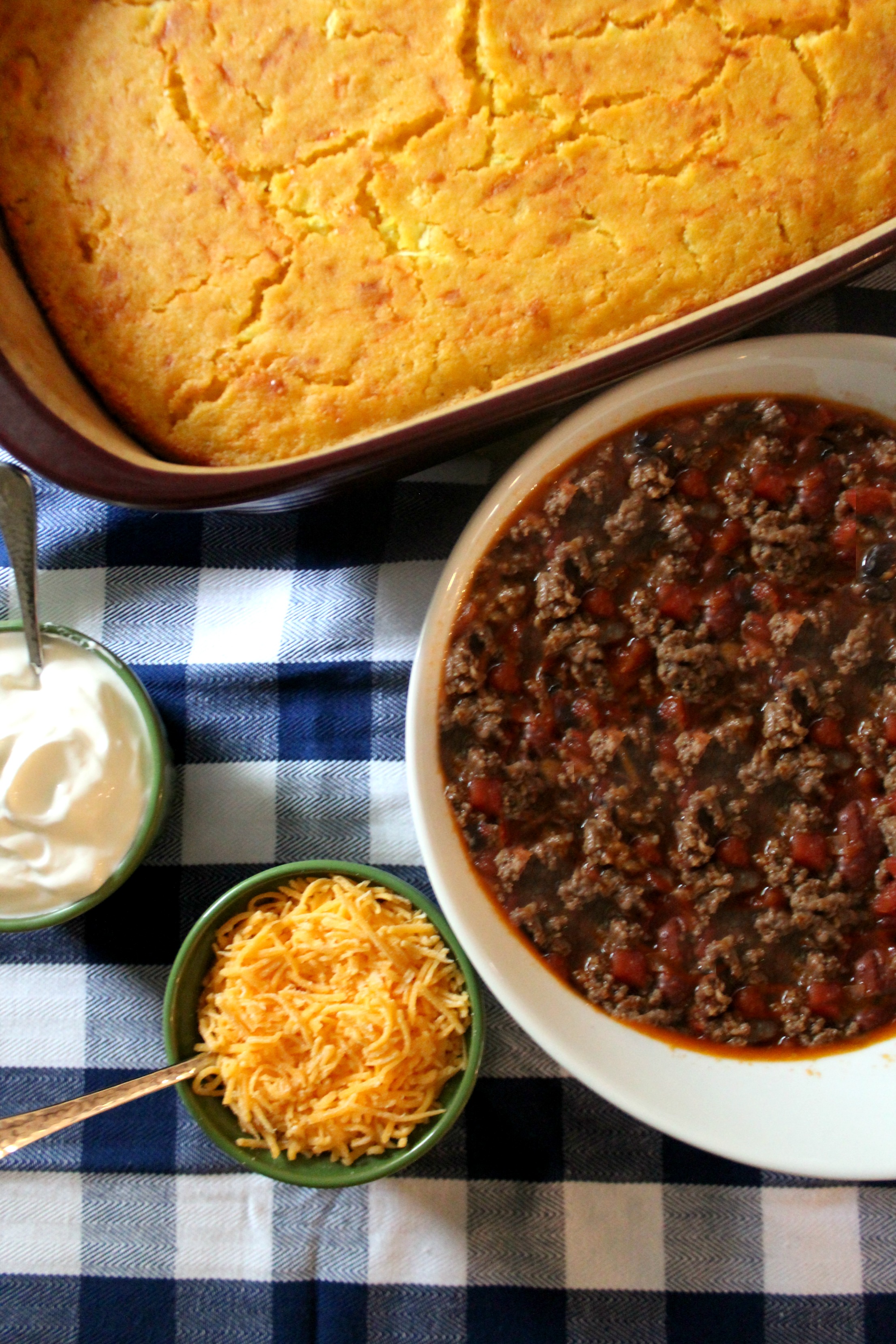 This is *truly* the BEST EVER chili you'll ever eat!  Make a big batch and freeze half of the chili and the cornbread too.  If you're worried about the beans and nursing, just leave them out or halve the amount and you're good to go.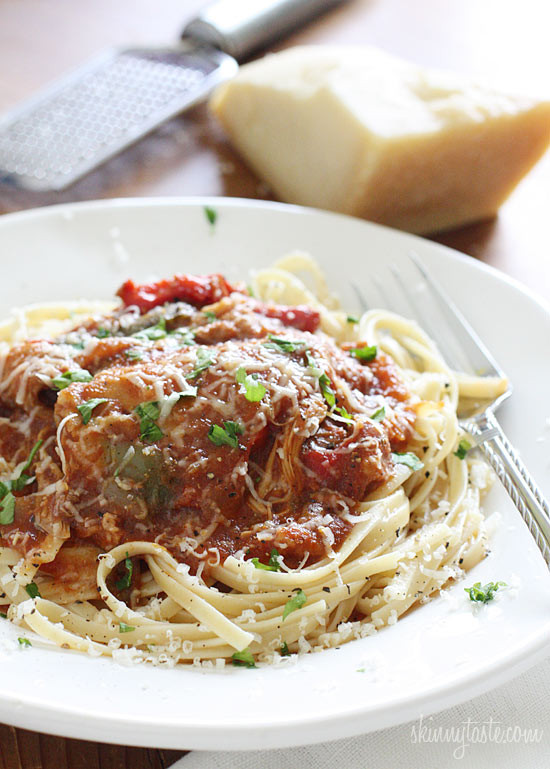 Make this in the slow cooker pre-baby, freeze, and then just reheat and serve over pasta!  My kids really love this recipe too, and it's so simple.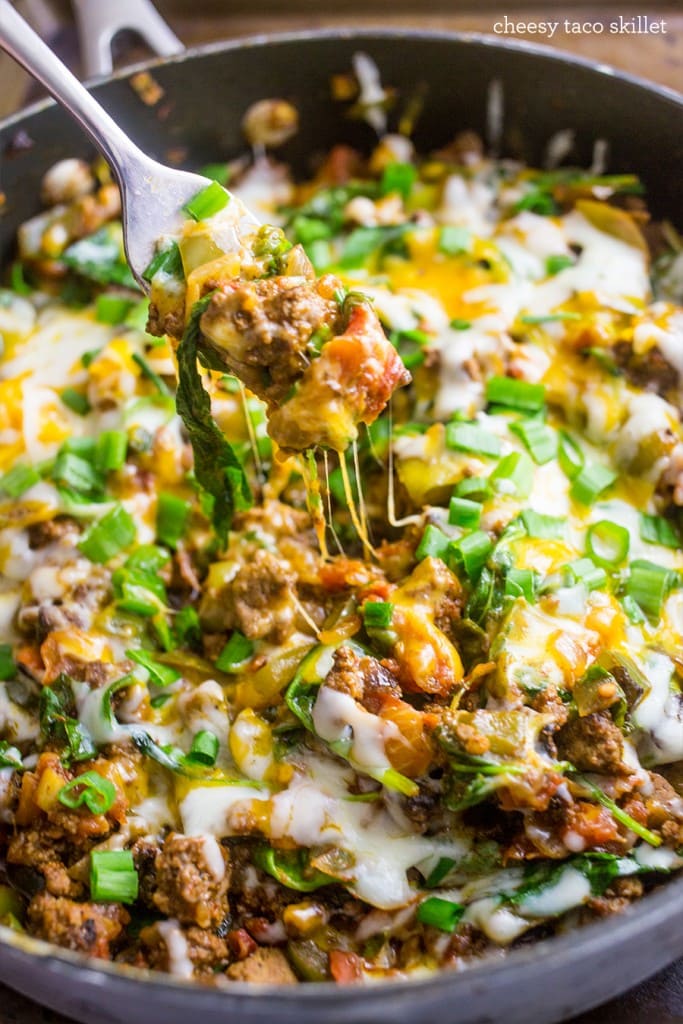 Another very simple dinner that's packed with flavor!  We love to serve this over brown rice – it freezes well and tastes great (and has secret veggies in it- win!)
So whether you make these recipes for yourself and your family, or whether you bless someone else with a meal who just had a baby – I hope you enjoy these meals!
If you haven't read my ebook yet – it's FREE for my e-mail subscribers!  You can sign up here to get recipes straight to your inbox every week, as well as great ideas for getting your family to be healthier: