Family friendly plant based dinner ideas perfect for the end of summer. Easy, inexpensive meals the whole family will enjoy.
I am always looking for new plant based dinner ideas to feed my family, and ones that won't break the bank OR take hours to make. I share on my Instagram what I think of these recipes, so make sure you're following there!
I never did actually share on my Instagram yet – but I have officially completed the Plant Based Nutrition Program from eCornell. I learned SO MUCH. Now more than ever, I am convinced that eating plant based foods is truly the best way for our family to eat long term. Even if you're not ready to adopt a plant based lifestyle for your family, eating plant based meals for 1-2 nights a week can start to give you health benefits! I'd encourage anyone to try that when they're starting.
NOTE: a lot of these meals contain oil in the ingredients, but we do not eat oil anymore. I am including how we cook them without oil if applicable!
Tried and true plant based dinner recipes:
Chickpea Tikka Masala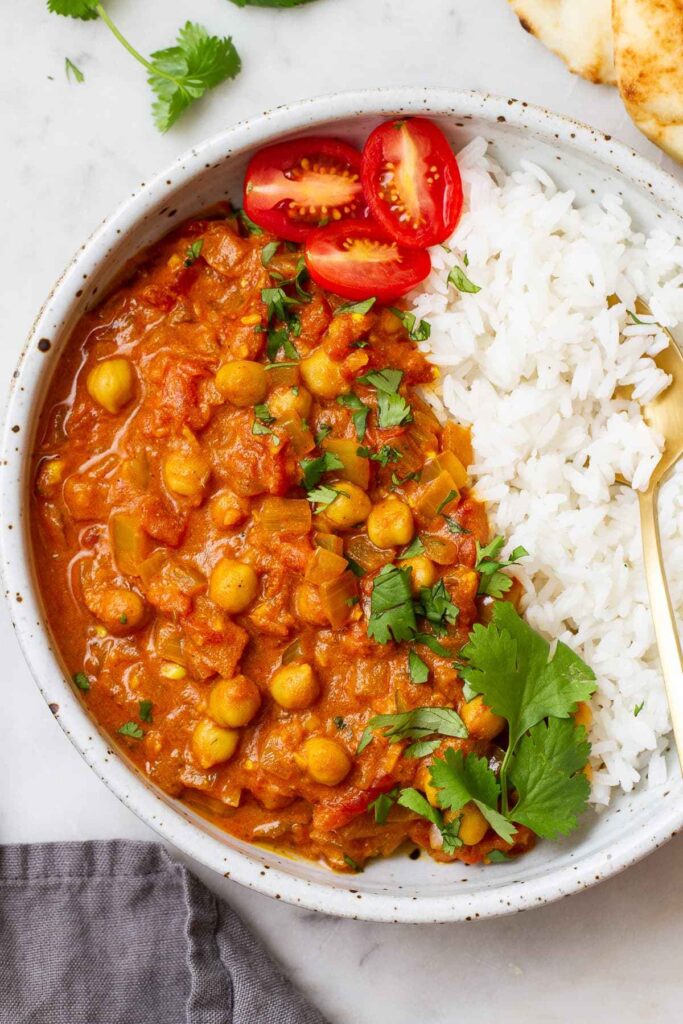 This recipe was such an unexpected hit in our house – and I'm happy to make it regularly now! It's delicious, inexpensive, and easy to make. Perfect weeknight dinner!
To make oil free: I use vegetable broth instead of oil to saute the vegetables in the beginning of the cooking process.
To serve to our kids: They just love the chick peas seperate from the rice on their plates – but it's a favorite dinner around here lately!
Lentil Pasta: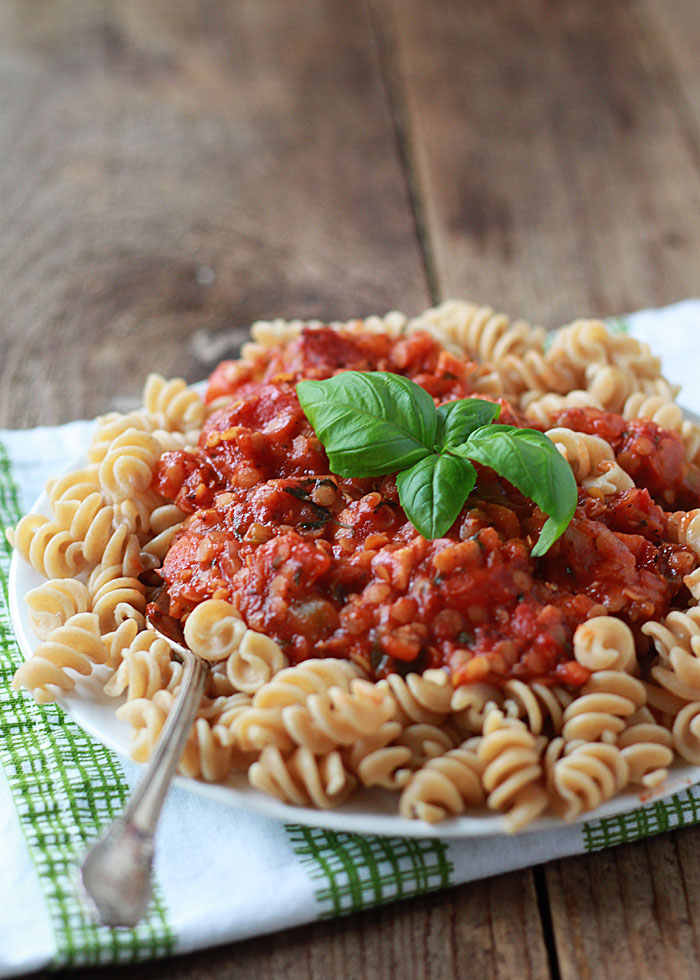 I need to actually write out how we make this recipe, since we make it almost every week. It's SO simple, the kids love it, and I usually save it for later in the week for when we are lacking in fresh produce. This recipe I linked above is similar just a little more complicated than the one we make.
To cook without oil: I just saute the onions and garlic in some vegetable broth, and you'd never know that there was no oil in the sauce.
To serve to the kids: Just like the picture shows! It's the dinner they request every week
Salads:
Funny – since being plant based, we have eaten very few salads! I want to get more greens into my diet consistently so I'm trying to add salads in!
Vegan Cobb Salad: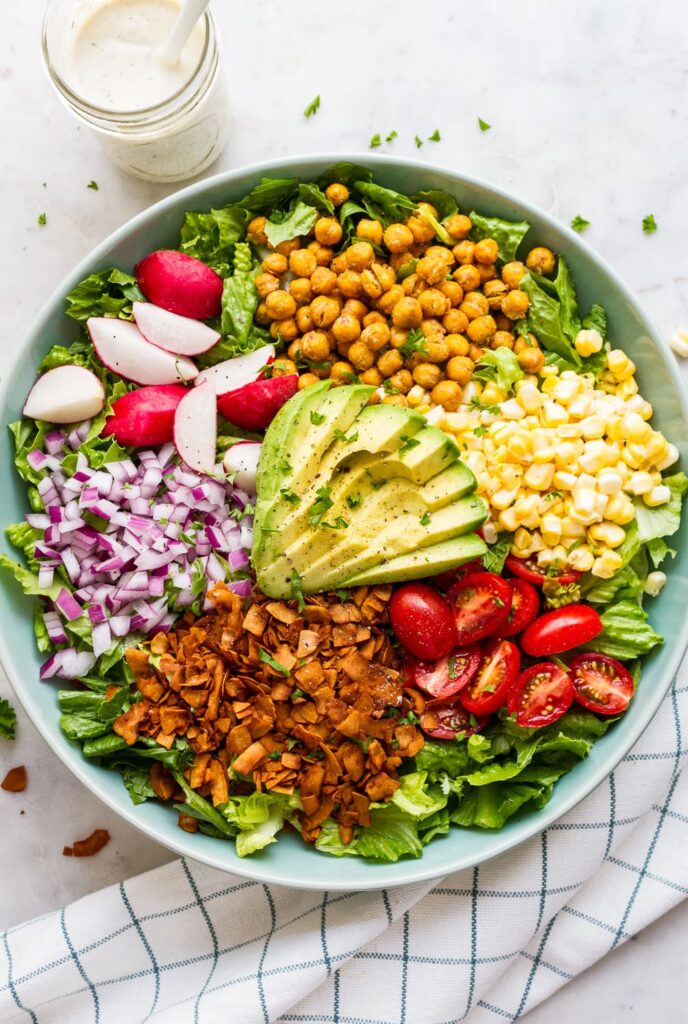 We had this salad last night after I got our grocery delivery and it was great!
No oil needed for this recipe! I just used plain chick peas and didn't roast them – also I used some quick pickled red onions that we had on hand and it was a great addition.
To serve to the kids: We basically just serve this dinner "deconstructed". I put the dressing in a little bowl (the kids didn't love the dressing anyways) and all the veggies from the salad separately on their plates.
Vegan Big Mac Salad: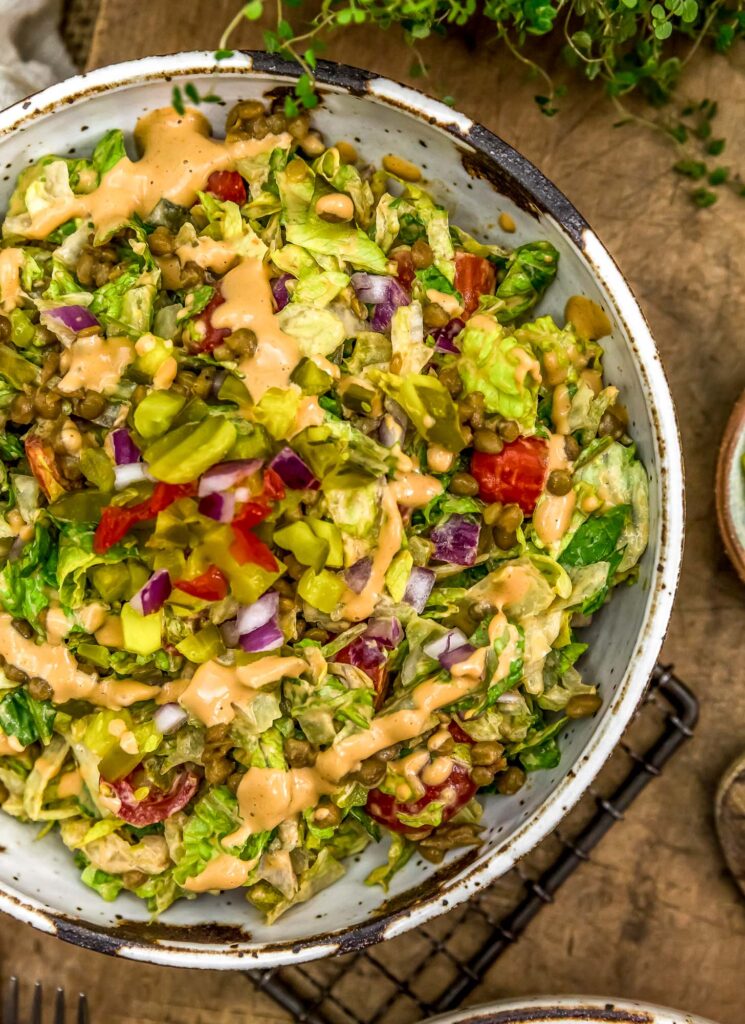 I can't wait to make this recipe! I have been working on adding lentils into our diet consistently (there's sooo many nutrients packed in those little lentils!) so this recipe looks great.
No oil needed for this recipe.
To serve to the kids: Honestly not sure how this one will go over! I did buy brioche hamburger buns for them which is a big treat. I'm thinking I'll give them a lightly filled burger with the filling … but I don't know how it'll go over haha.
Other plant based recipes for the week:
Baked potatoes: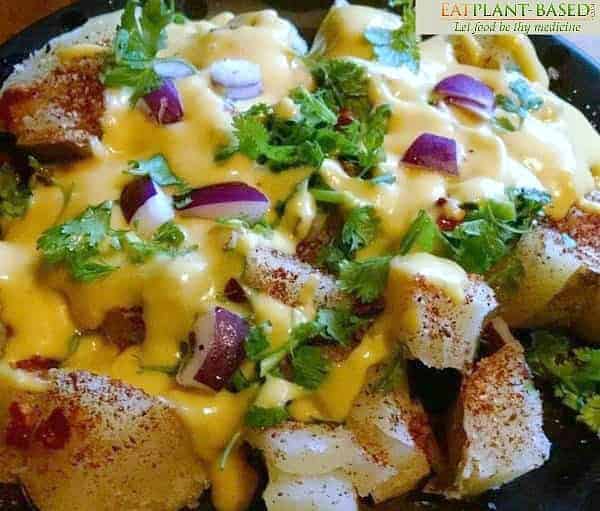 We had baked potatoes last week and i forgot how much I loved them! So simple and we can make ahead a lot of the toppings.
I'll be making vegan cheese sauce to go on them and putting broccoli and some various other toppings on top as well!
Vegan potato soup: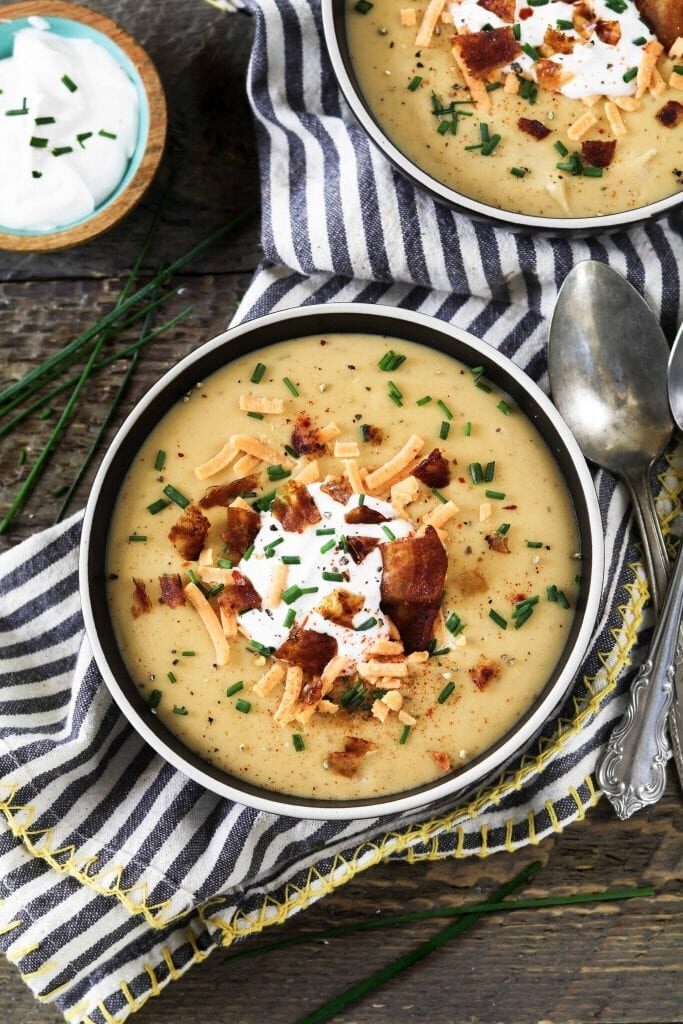 To make oil free: I will use broth instead of oil to saute the vegetables, and also be omitting the vegan cheese substitute. We'll used the coconut bacon that we made for the cobb salad to top this dinner!
Vegan "sausage" mushroom pasta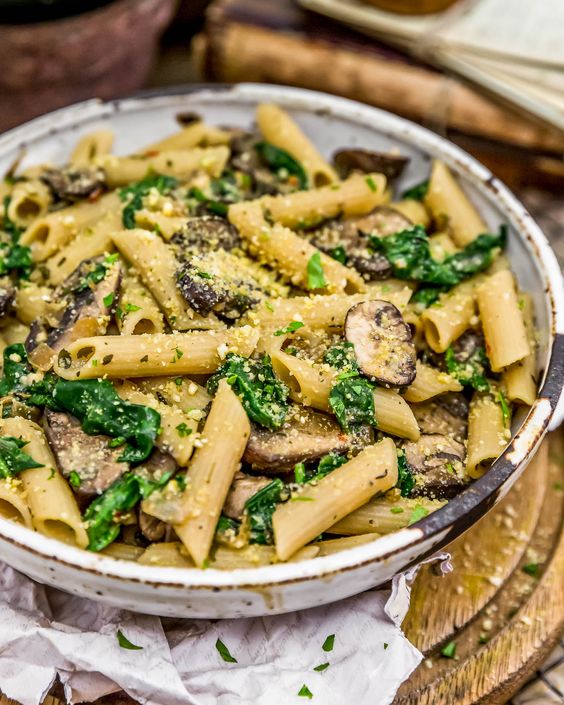 This dinner looks so good and like it'll be really good comfort food for the fall/winter too. We'll be using fresh sage from our herb garden for this recipe too!
And that's it for the week! Make sure you're also following on Pinterest – I pin all of these recipes plus a LOT more over there!
If you like this post or want to save it for later, please pin this graphic to save for later and share it with others!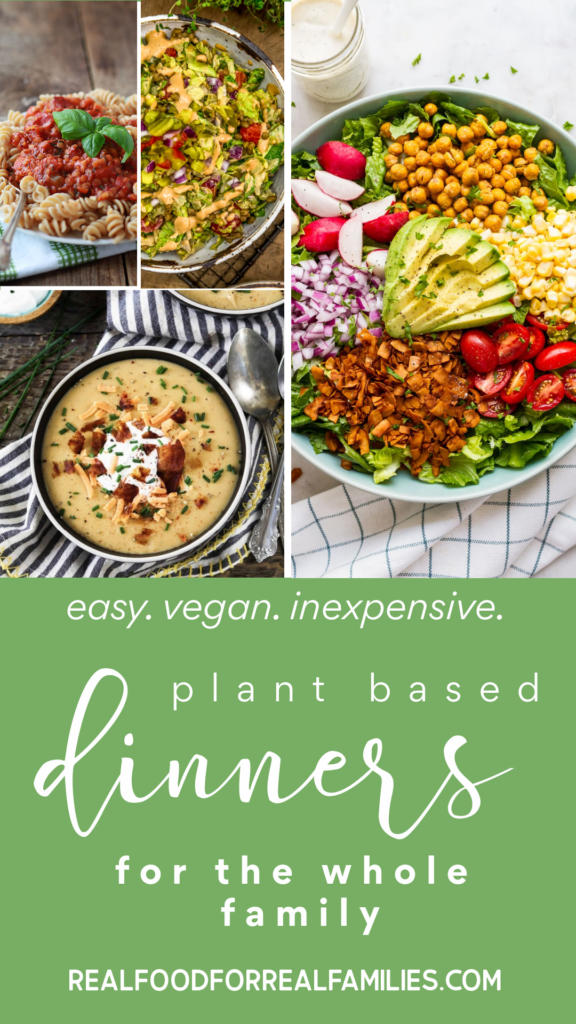 And if you liked these ideas, you'll want to check out other weeks worth of plant based dinner ideas for your family!