Easy inexpensive plant based dinner ideas for your family to eat this week – all the vegan goodness with end of summer produce included!
I am always looking for new dinner recipes to feed my family, and ones that won't break the bank OR take hours to make. I share on my Instagram what I think of these recipes, so make sure you're following there!
Last week was a FAIL for recipes – one of them just tasted so bad (I couldn't finish it and that never happens haha). And one of the recipes just was so time consuming! It was so NOT worth it and reminded me that I can't do complicated recipes at this stage of life.
BUT I also don't love making the same thing over and over again. While we have a few favorites, I love making at least 2 new recipes every week to keep things interesting. So here's the recipes I'm making this week:
Tried and true plant based dinner recipes:
Farmer's Market Pesto Pasta: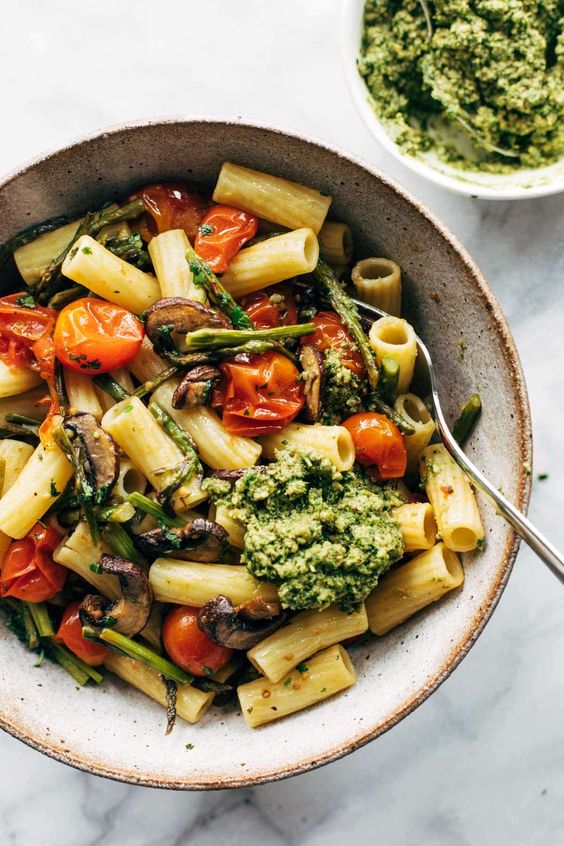 We LOVE this recipe and it's been on repeat all summer! We love that we're able to make it with our garden tomatoes at this time of year too – and with fresh basil from our herb garden! It's literally the best flavors all together.
To serve to our kids: Our kids hate cooked mushrooms but eat them raw, so we serve this dinner "deconstructed" for them. We put the pasta, raw tomatoes, raw mushrooms, cooked asparagus and a glob of pesto on their plates. They love it!
Southwest Roasted Potato Salad: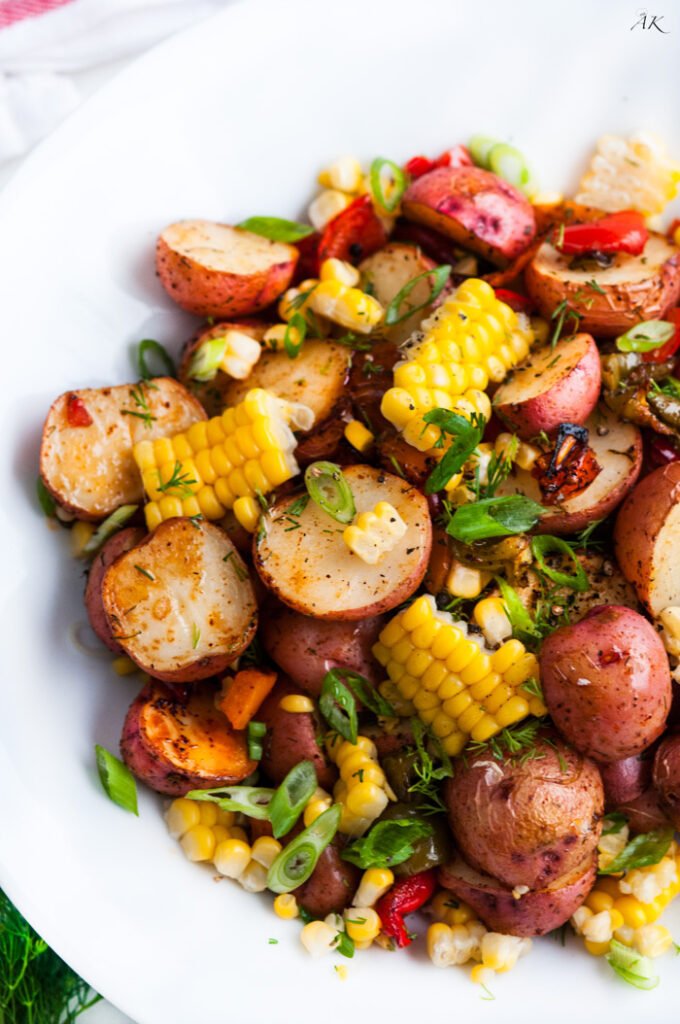 This recipe is SO simple and the best end of summer meal to use that fresh produce. We get local corn and potatoes from the farm down the road and we usually make a double batch of this so we can use the leftovers for breakfast (bonus – also use some leftover pesto from the first recipe I shared and it is the BEST flavors together!)
To serve to the kids: We just keep the spices minimal and have some ketchup on the side that they dip their potatoes in. Delicious!
Mediterranean Buddha Bowl: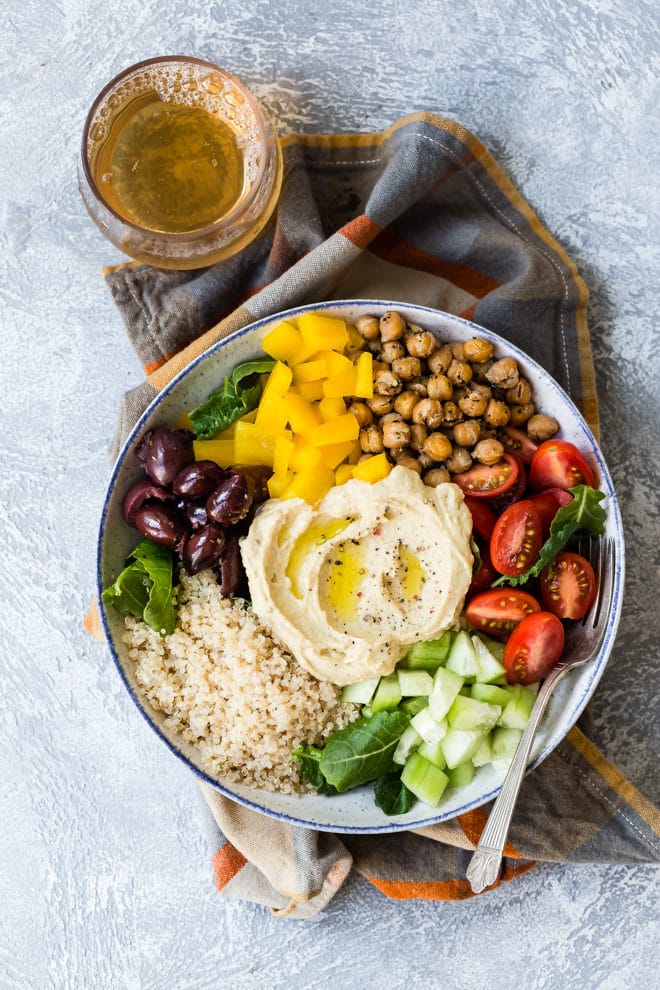 Buddha bowls are the perfect dinner recipe for our family since my kids love eating things "deconstructed". We just make sure their ingredients are separated and not all on top of each other and they're happy!
Mediterranean Pasta Salad: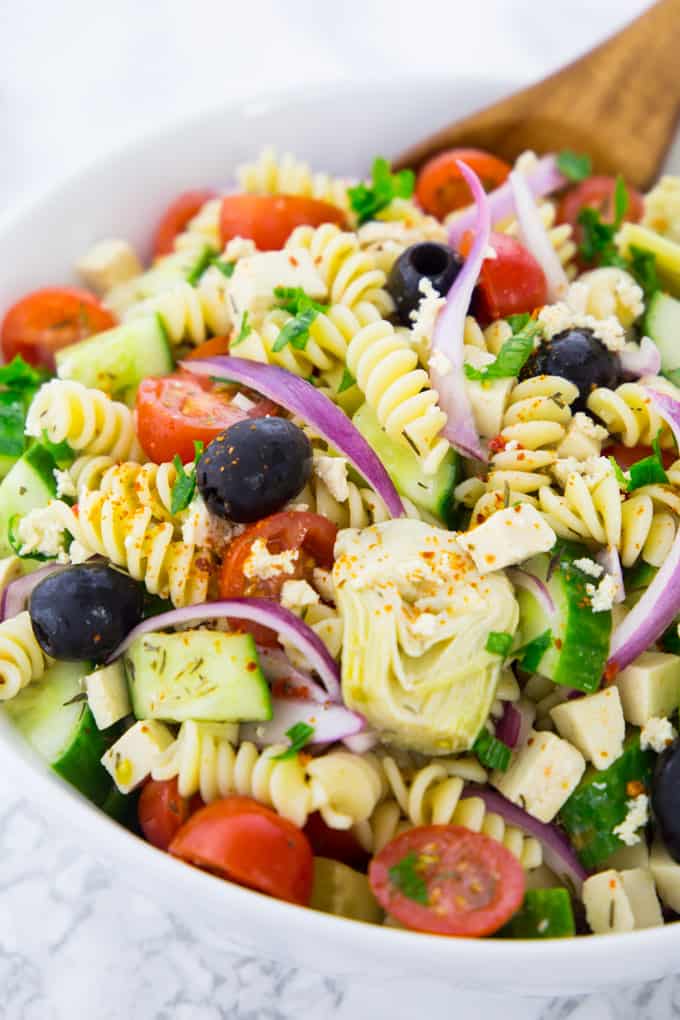 This pasta salad is really simple and perfect for a hot summer night! We tweak the recipe quite a lot but this is a good base recipe to share with you until I write down exactly how we make ours.
New plant based recipes we are trying this week:
Lemon Chickpea Orzo Soup: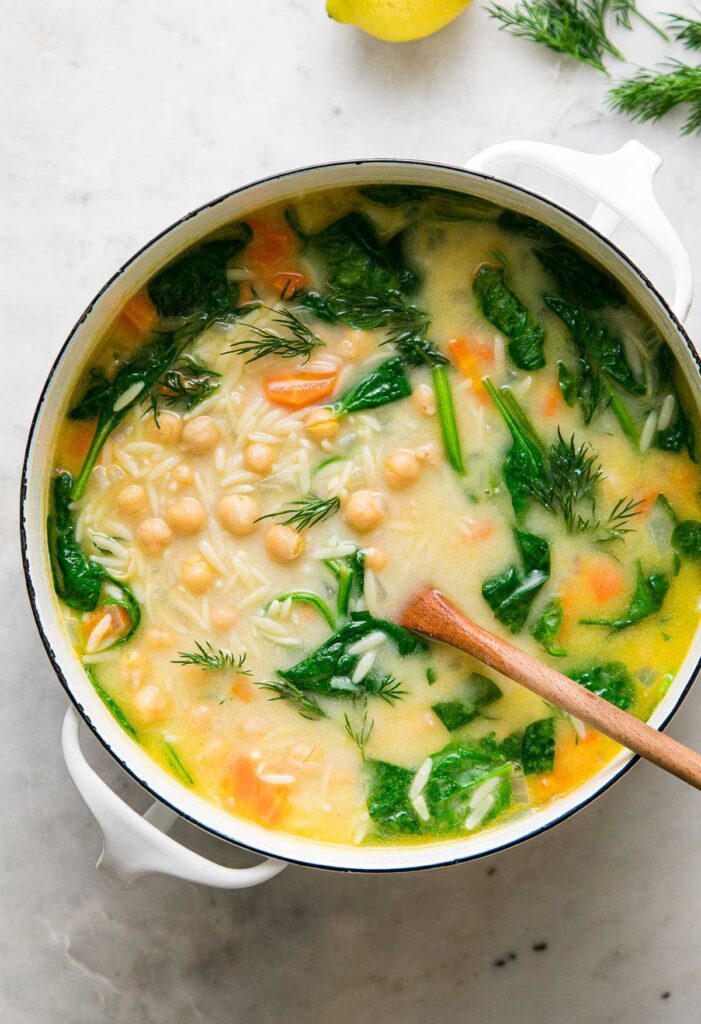 I haven't made this soup yet, but I just got the ingredients to make it this week! I love how fresh and light it looks. I think my kids will like it but I'll let you know on my Instagram stories!
Chickpea Tikka Masala: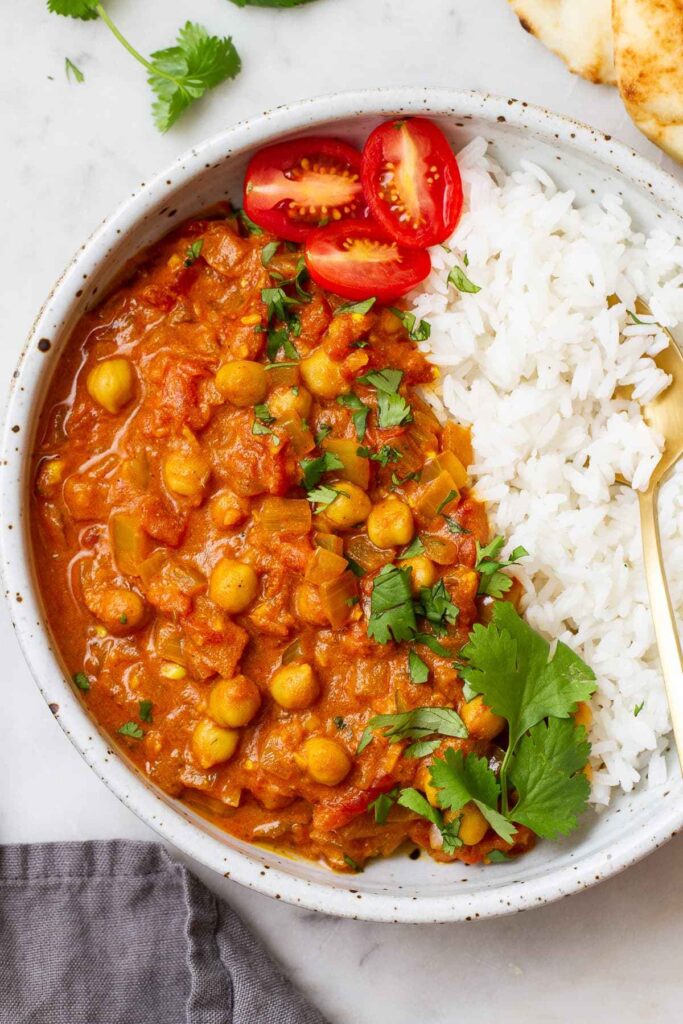 This looks like another good meal and I'm excited to try it! We'll see if the kids like it – I'll tame down the spices a little bit and let you know!
By the way – can you tell we love chick peas SO MUCH? 😂
Jerk Tempeh Bowls with Mango Tahini Sauce: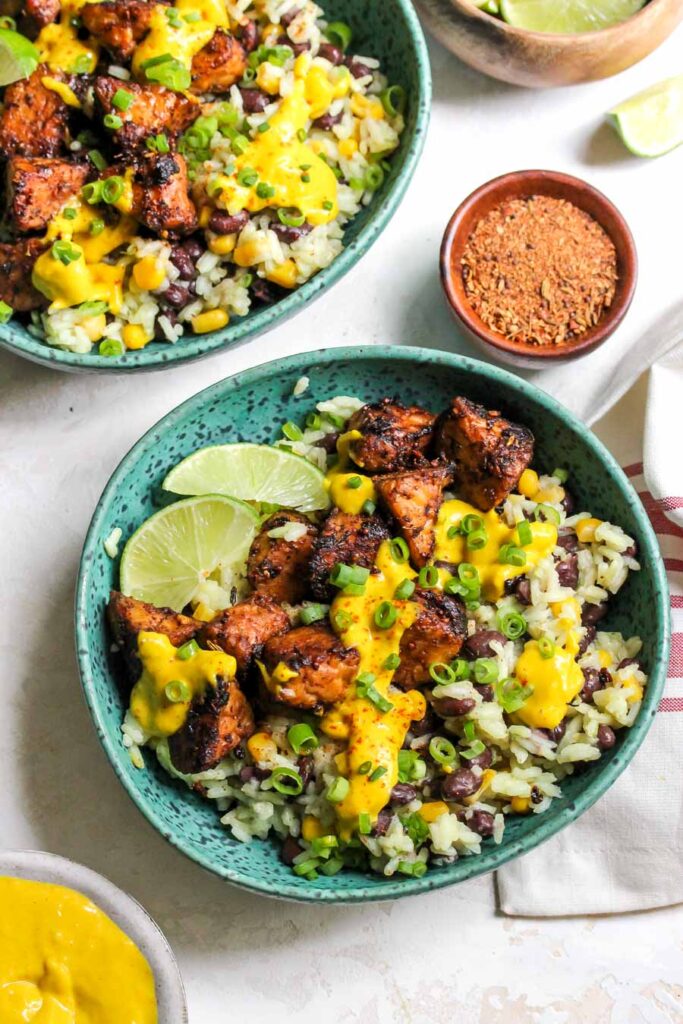 Tempeh is such a good food that I want to incorporate into our diet regularly. This recipe looks like a delicious addition to our rotation if it's easy enough! How fresh does that sauce look?? 😍
And that's it for the week! Make sure you're also following on Pinterest – I pin all of these recipes plus a LOT more over there!
If you like this post or want to save it for later, please pin this graphic to save for later and share it with others!