When I tell people that our family has transitioned to plant based eating, there are SO many assumptions that are made automatically. These are the most common:
It's really expensive
The kids won't eat that kind of food
The meals are complicated & take more time
I'll admit that I've been guilty of thinking those things in the past too! But eating this way for a few months has really changed my perspective. We have found some amazing recipes that we REALLY love, don't break the grocery budget, and my kids actually enjoy eating!
Here's what we're eating this week – I think I'm going to make this a regular feature if you guys like it and it's helpful to you! Let me know on my Instagram or in the comments if you'd like to see this more regularly!
Tried & true plant based dinners:
Every week, I try to use at least 2 or 3 recipes that we already have made multiple times and love. But I am not one of those people who can just eat the same thing every week. I wish I was! But here's 2 of our favorite plant based easy weeknight meals that we all love to eat:
Vegan tacos with cilantro lime sauce: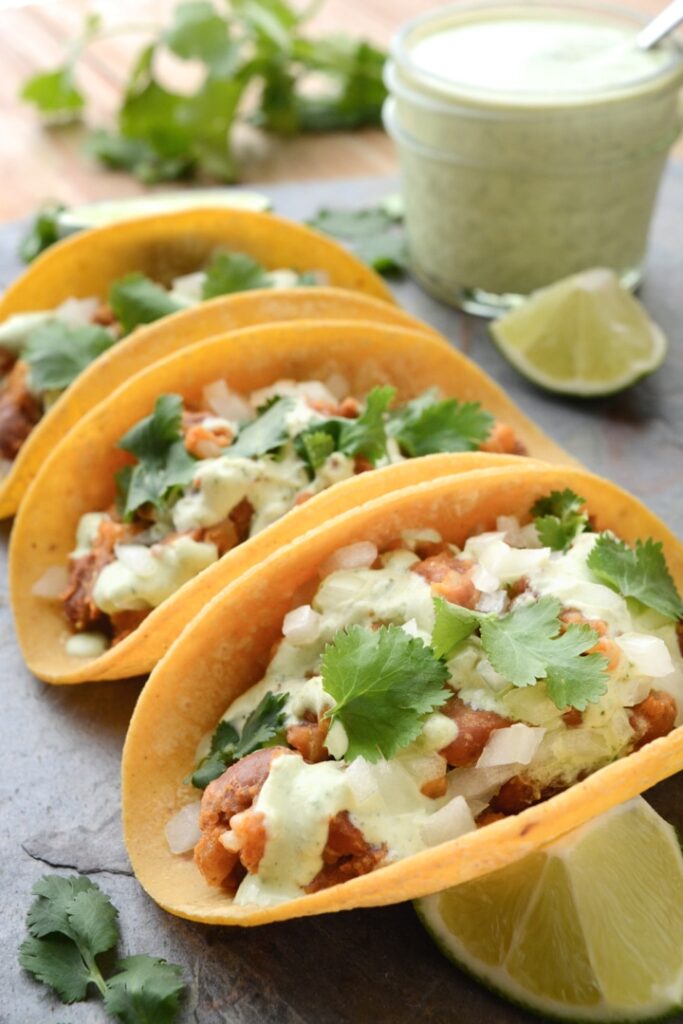 We love this recipe! I follow it completely except for this:
we use flour tortillas (the small ones) instead of corn tortillas
we put the onions into the bean mixture instead of on top
the kids don't like the sauce but love the bean mixture and making their own tacos!
Vegan mushroom stroganoff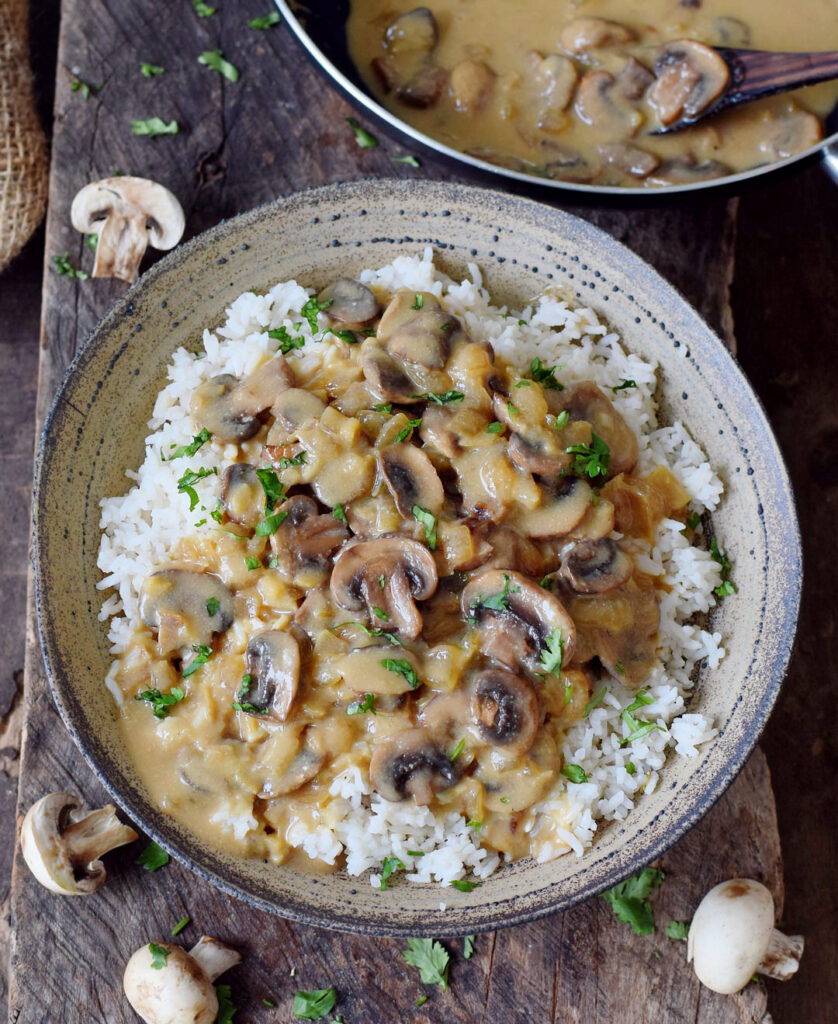 This recipe is one of my favorites! I could literally eat 4 bowls of this & have made it a LOT in the past few months – and haven't gotten sick of it! This is a big deal for me – ha!
The ONLY thing I change is adding more. When this is the only thing we're eating for dinner, I make a lot of it! And we eat a lot of it – and save the rest for lunches.
Recipes we recently tried:
Beefless Stew: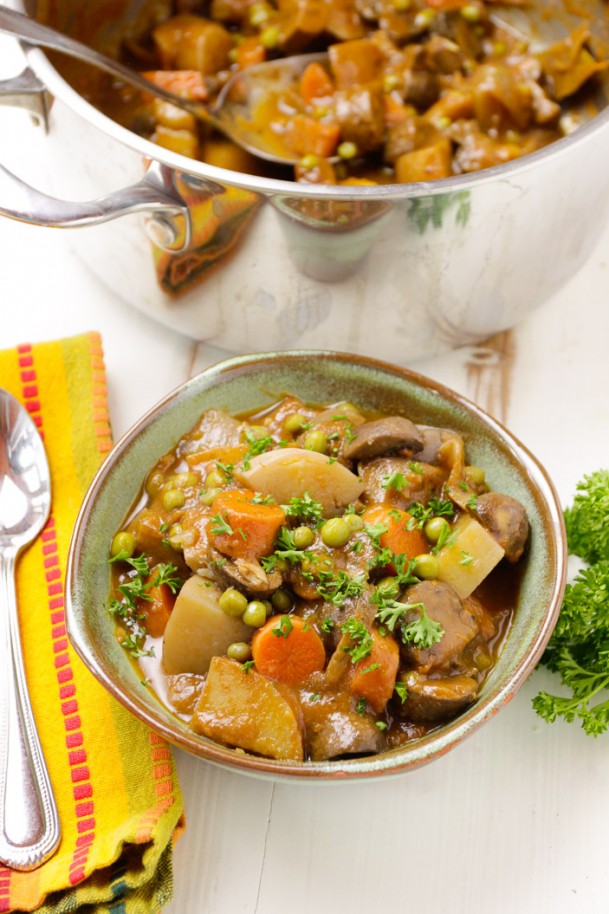 One of my husband's very favorite foods is beef stew – and although he hasn't complained, I think he misses it! I found this recipe and we made it once – it was good! I'm going to try tweaking it a little bit but we did like it enough to put on the meal plan this week.
Recipes we haven't tried yet:
These recipes have been added to the meal plan for the week & we can't wait to try them! I try to share if we loved them on my Instagram!
Sweet potato chickpea buddha bowl:
Gosh this looks SO good! I plan on making the chick peas ahead of time in my air fryer, and then making the sweet potatoes in the air fryer when I'm prepping the other parts of the buddha bowls.
My kids really hate it when their food is combined in a bowl like this – who really knows why? So I'll serve it to them "deconstructed" (the foods will all be separate). And my husband and I will have it mixed together!
Vegan Sweet and Sour cauliflower
I haven't tried a recipe from this site before and it doesn't really have any reviews…but I was curious! I hope it turns out OK!
"Cheesy" vegan potato cauliflower soup
I haven't tried this recipe yet but I'm excited to! There's something about a comfort food in January that just seems so RIGHT. Also – I love a good bowl of soup that has something to chew (like those potatoes & cauliflower). I'll put those in my air fryer for some extra crunch!
And that's it! Please let me know if this is something you'd like to see more often – and please pin it on Pinterest if you'd like to save it for yourself and share with others!