Easy, family friendly (and budget friendly) vegan meal plan for this family of 5! This is what we eat in a week.
I did this post last week and so many of you told me that it helped you – so I'm going to do my best to make it a regular thing here on my blog!
Here's what we're eating this week – I think I'm going to make this a regular feature if you guys like it and it's helpful to you! Let me know on my Instagram or in the comments if you'd like to see this more regularly!
Tried & true plant based dinners:
Vegan tacos with cilantro lime sauce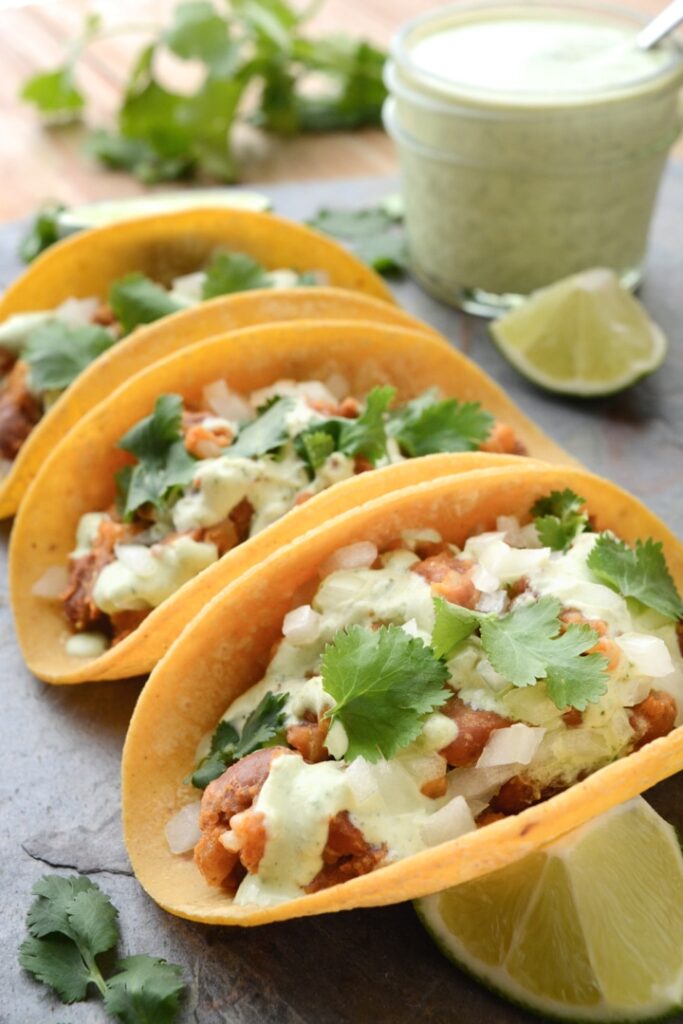 When your kids request this meal for "Taco Tuesday" every single week – you say "absolutely"!!
Also – my son says he hates beans. So we blend the beans up really well & call it meat. He loves eating it. I'm all about honesty while raising our kids, but dang, this time it's really working to tell a white lie!
We make this meal with small flour tortillas instead of corn tortillas.
Pasta with creamy sauce & walnuts
I need to come up with a better name for this one. I made it up, it's out of ingredients that we almost always have in our pantry, and it's a crowd favorite!
You can see it in my highlights on my Instagram – but I promise I'll try to make a blog post with the actual recipe sometime soon!
Black beans & rice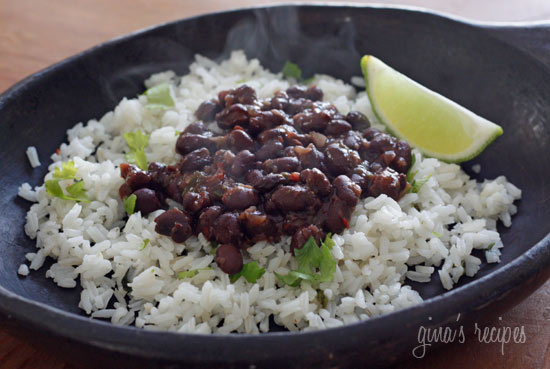 This has become our "Friday pizza dinner" replacement. I love a good & super easy meal on Fridays – and since I go grocery shopping on Saturdays, our fresh produce selection is usually pretty lame by dinnertime on Friday.
This is a good generally nutritious meal (you can make it a little more nutritious by mixing in some cauliflower rice to your actual rice).
I'm half Cuban, and these black beans totally remind me of my Nanny's cooking growing up!
New vegan recipes we can't wait to try:
Vegan stuffed shells: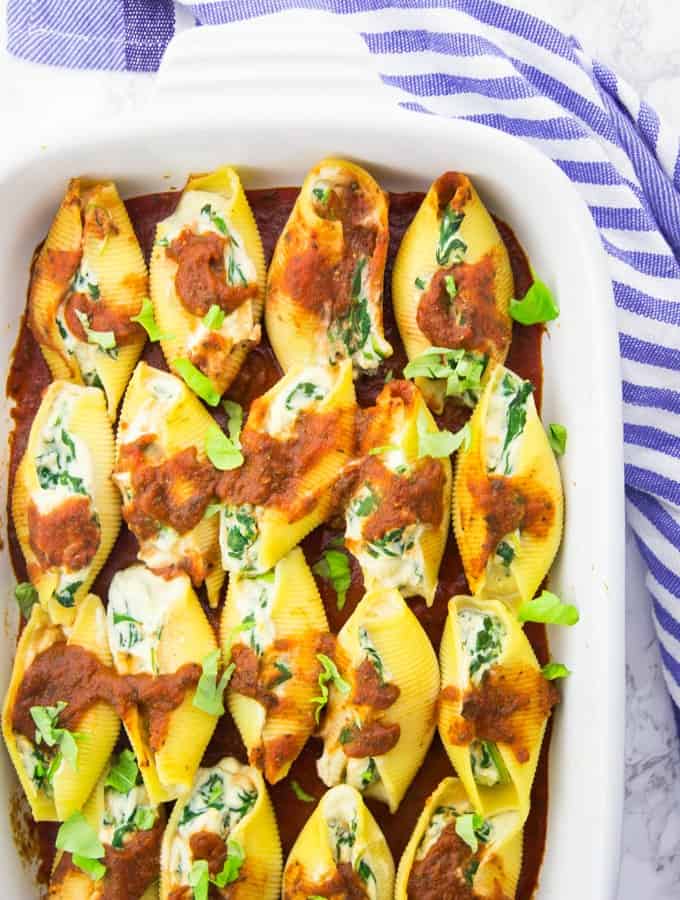 These stuffed shells were intriguing enough for me to buy the ingredients and put on the meal plan this week! One of my kids doesn't love cauliflower and if they like this recipe, then it's a great way to get more of those nutrients into their diet!
It looks like the creaminess comes from a blend of cauliflower and tofu – I'll keep you guys updated on my IG and let you know if I like it!
Vegetable potato fritters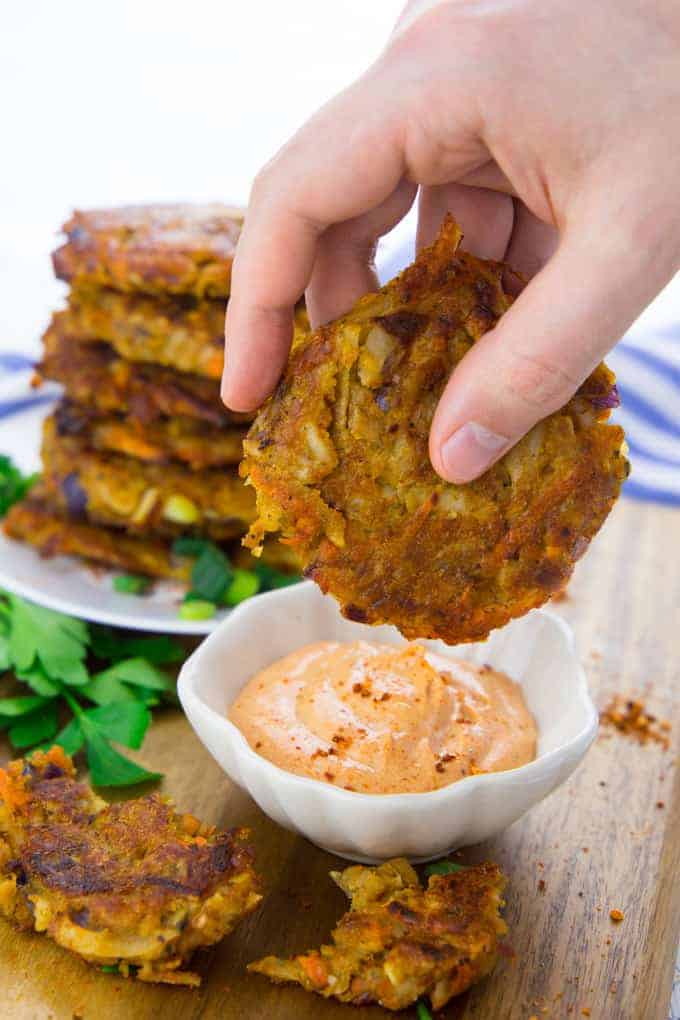 I usually don't love fritters because frying them takes too dang long and I'm pretty impatient. I may regret this meal later, but I'm still going to add it to the meal plan! They look really good!
We'll be eating these with a side of broccoli and roasted sweet potatoes.
Mediterranean Buddha Bowls: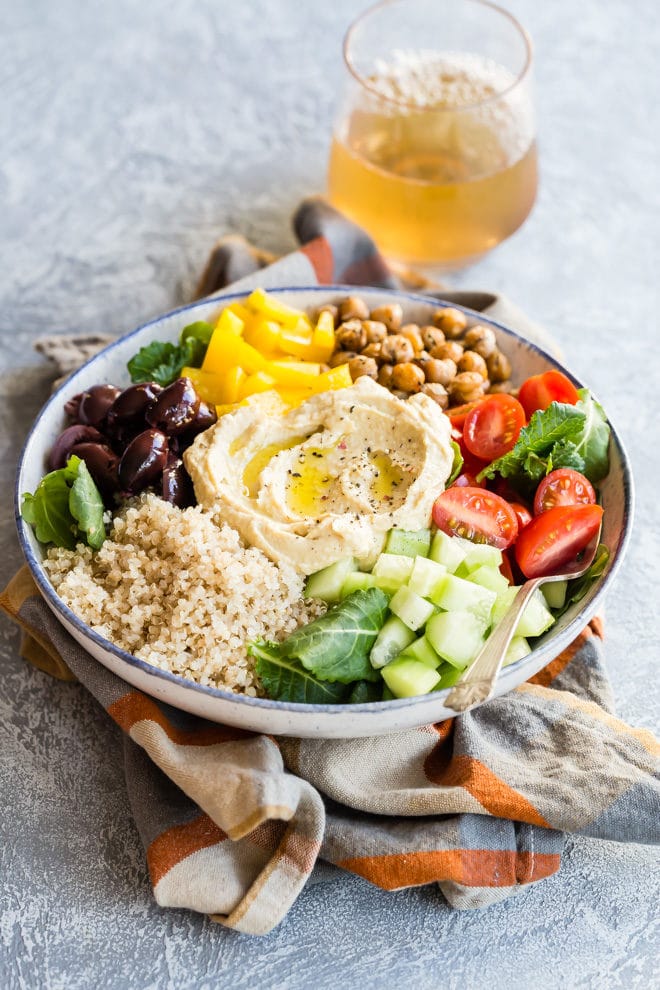 OK these look SO dang good, and relatively simple too! I bought double (+ a little more) so my husband and I can have them for lunches this week too! I personally don't love olives but he loves them (I'll keep them out of my bowl).
With bowls like these, my kids generally hate them all mixed together, so I put the ingredients separately onto their plates and they love it.
For a special treat:
Peanut butter stuffed dates with chocolate:
These are interesting to me & I'd love to see if they taste great! I think we'd all love these – again, I'll keep you updated!
Simple almond flour crackers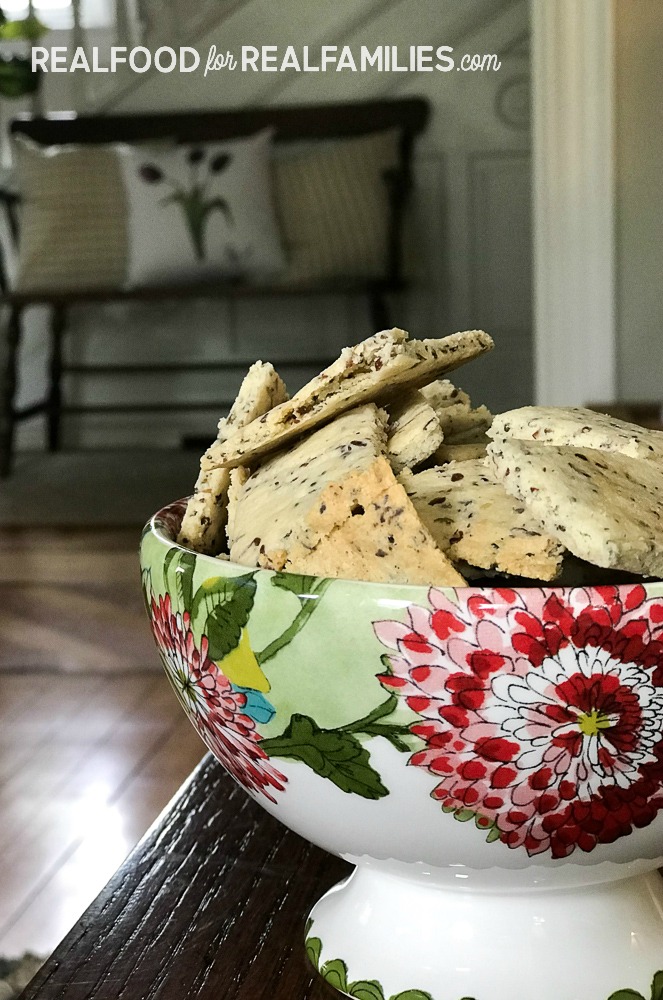 TRYINGGGGG to get better about buying less packaged foods and just using the ingredients I already have in my pantry. TRYING.
These almond flour crackers are a family favorite and they really are VERY easy to make! On the menu for the week!
And that's it! Please let me know if this is something you'd like to see more often – and please pin it on Pinterest if you'd like to save it for yourself and share with others!