A healthy option to give babies or toddlers as a snack. With no sweeteners added, these baby muffins are a great option to give your little ones.
One of my favorite things to do is make food for my babies. I had a whole lot more time to make things when I was a mom to just one baby though! I definitely don't have as much time to make homemade things with baby #3, but I try to make at least one new little recipe a week!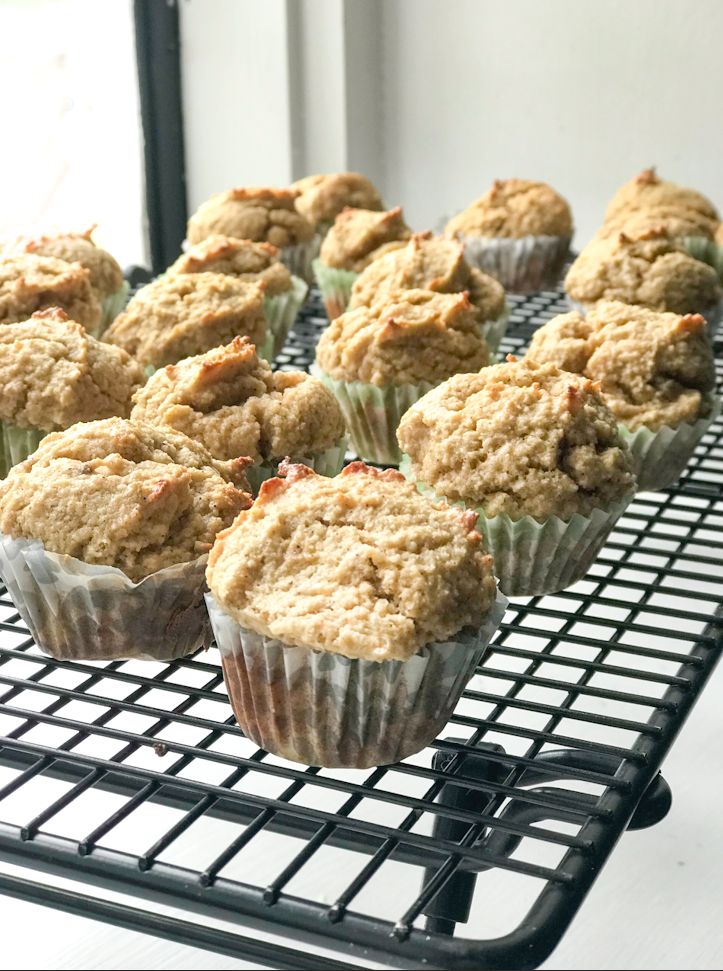 I was looking to make mini muffins for me 9 month old, but didn't love the recipes I was finding online. Everything either had refined sugar in it, or was sweetened with honey. Since babies can't have honey before they're a year old, that wasn't going to work. So I combined almost 5 recipes to make one that was healthy, sweetened with fruit only, and made without refined flour.
Why almond flour?
I love using almond flour as much as I can. Giving your babies or toddler healthy fats is so important for their brain development, and almond flour is a great source of healthy fats!
This is the kind we use – you can buy it on Amazon, but we've found the best price is at BJs (our local bulk food store).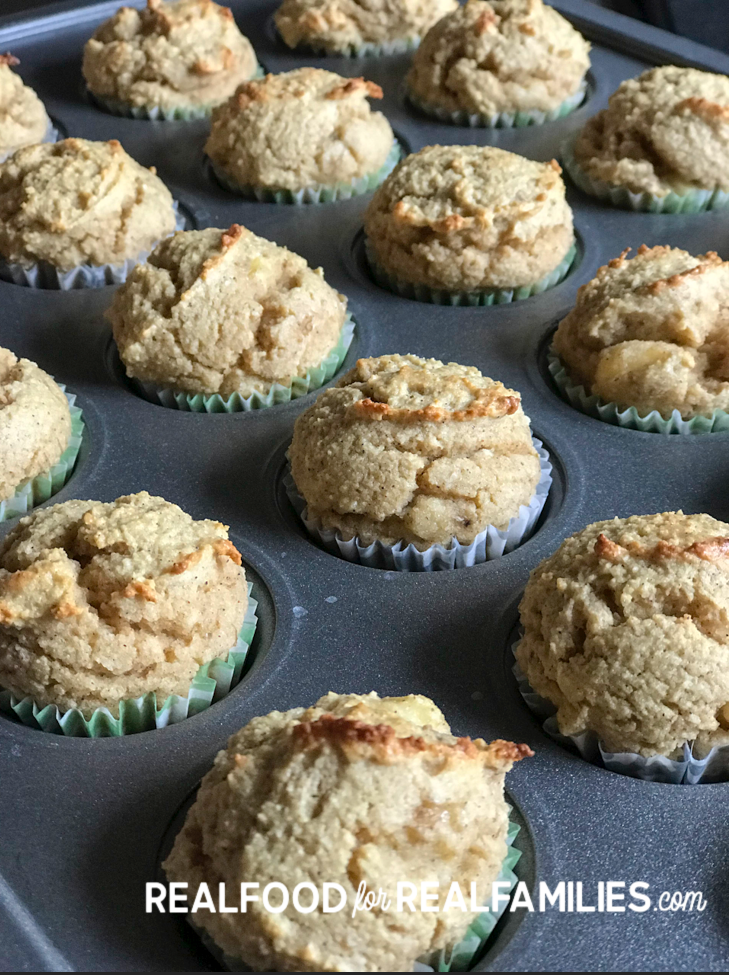 How is it sweetened?
Since this recipe is only sweetened by bananas and apples, it's going to taste sweetest if you use a very ripe banana. If the banana isn't as ripe, it will still work, but won't be as sweet.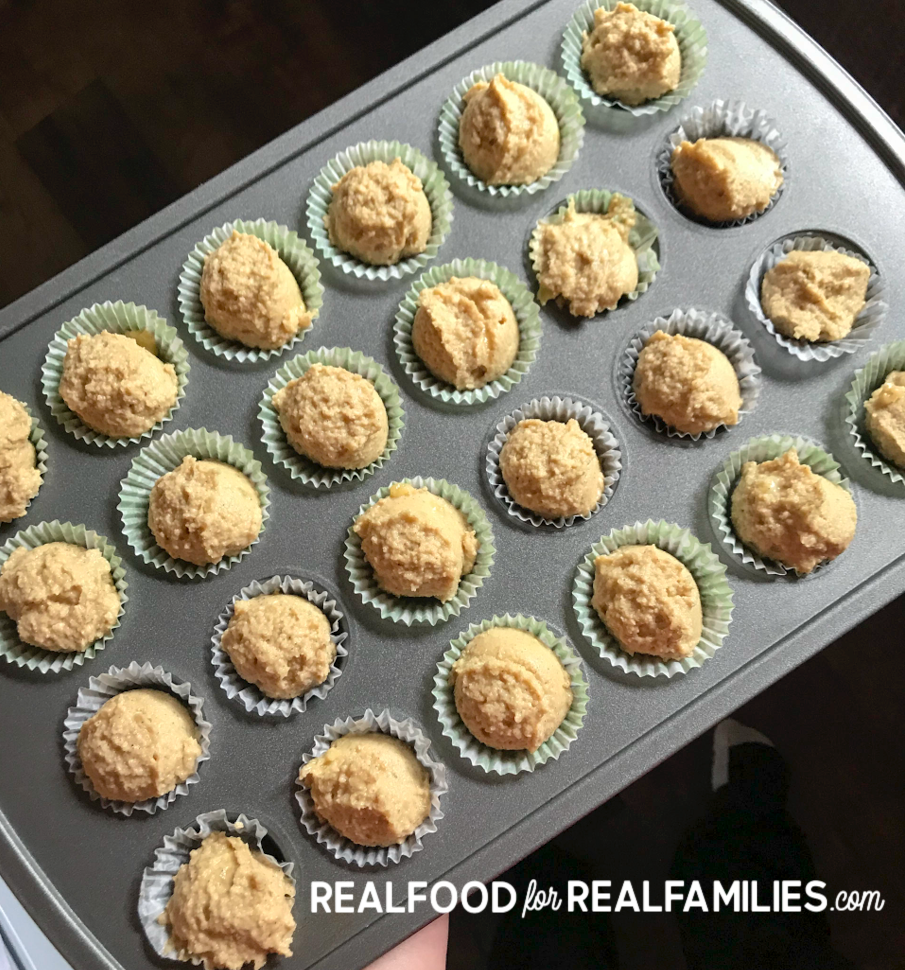 Ideas for modifying this recipe…
If you're looking to make this for a toddler, then you could add 2-3 tablespoons in to make them a little sweeter. This recipe is a great "base" for more flavorful muffins. You can add lots of mix-ins if you're making it for older kids, like blueberries, chopped walnuts, raspberries, or even chocolate chips!
They have a cake-like consistency and are easy for your baby to chew up without too much work!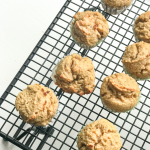 Almond flour baby muffins
Ingredients
2.5

cups

almond flour

3

eggs

1/2

cup

unsweetened applesauce

1

ripe banana, mashed

1

tsp

cinnamon

3/4

tsp

baking soda
Instructions
Preheat oven to 350 degrees

Put all of the ingredients into a medium mixing bowl, and beat on low with a hand mixer until it's all combined.

Fill a mini muffin tin with the batter (this made about 22 of them for me) You could either use paper mini muffin liners, or spray your muffin tin before putting the batter in.

Bake at 350 for 15-17 minutes or until the middle is firm.
I hope your little baby enjoys this recipe as much as mine does! To be honest – my 3 and 5 year olds also were grabbing these off of the cooling rack! I think we're going to try some of those variations and report back with our favorites!
If you made these – make sure you tag me on Instagram! I love the community we've built over there, and I love sharing how you've made my recipes!
And make sure you've subscribed to my e-mail list – I share our weekly healthy meal plan for a family of five every week – plus you get my ebook for FREE on how to get your kids to eat more vegetables 🙂