These easy plant based dinners are great for weeknight meals – and will get your family eating plant based food without complaining!
It's January 2021 – and I don't know about you, but our brand new year doesn't look so different than 2020 did. Which means, we're still homeschooling, still working from home, and burning the candle at both ends.
During this busy time, we're reminded again and again that we can do a much better job with managing our lives when we manage our food through our plant based diet well. However, after a long day of homeschooling and work balance, I am finding that I am NOT excited to tackle a more complicated dinner.
So I'm hoping to set myself up for success this week – planning delicious meals I know my kids already love (no dinnertime drama) and planning meals that aren't expensive OR hard to make.
Here's what we're making this week:
Easy plant based dinners for families:
Plant based broccoli cheddar soup:
This plant based broccoli cheddar soup is such a family favorite! It's delicious, filling, and filled with nourishing ingredients. We serve it with sourdough bread and double the recipe so we can eat it for lunches throughout the week.
Find the recipe from Fueled Naturally here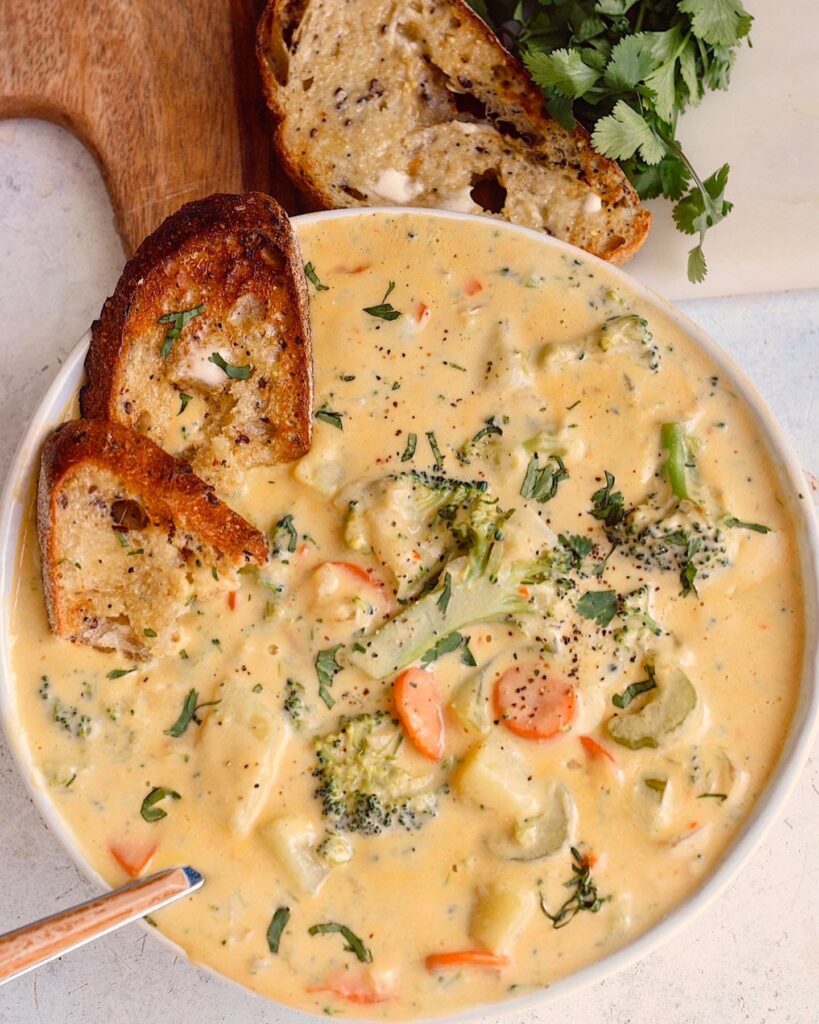 Rustic Cheeseburger Stew
My son requested this "cheeseburger stew" that we haven't made for a while and I forgot how much we liked it!
Find the recipe from Monkey and Me Kitchen Adventures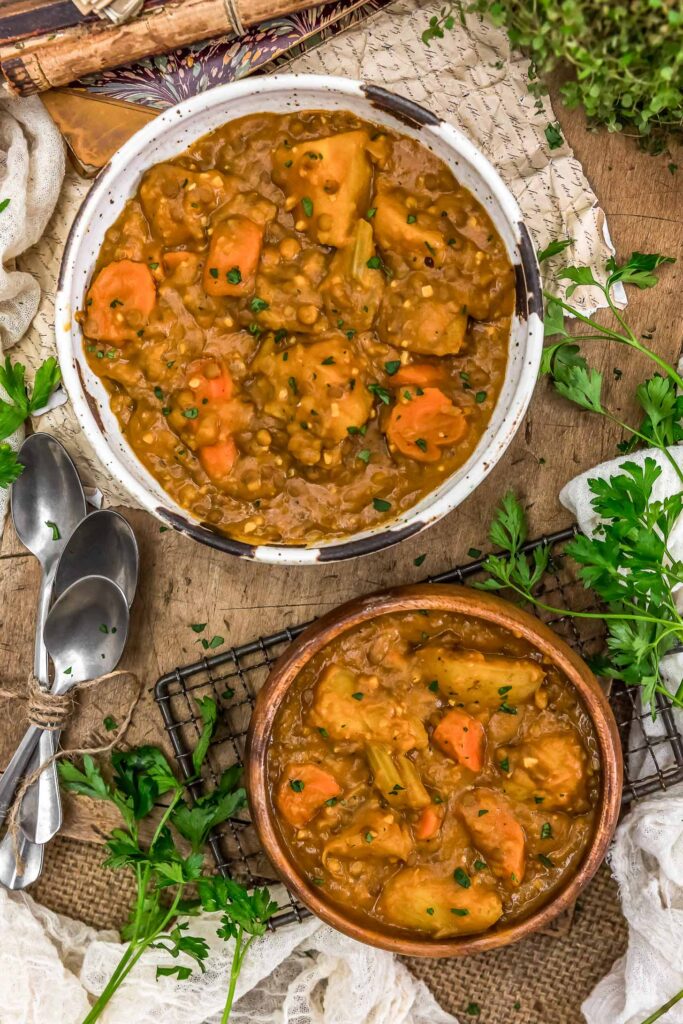 Chickpea Tikka Masala:
This Chickpea Tikka Masala is a staple in our house! We usually have it weekly if not every other week. My kids love it, we love it, and it's simple and budget friendly to make too.
Find the recipe from The Simple Veganista here.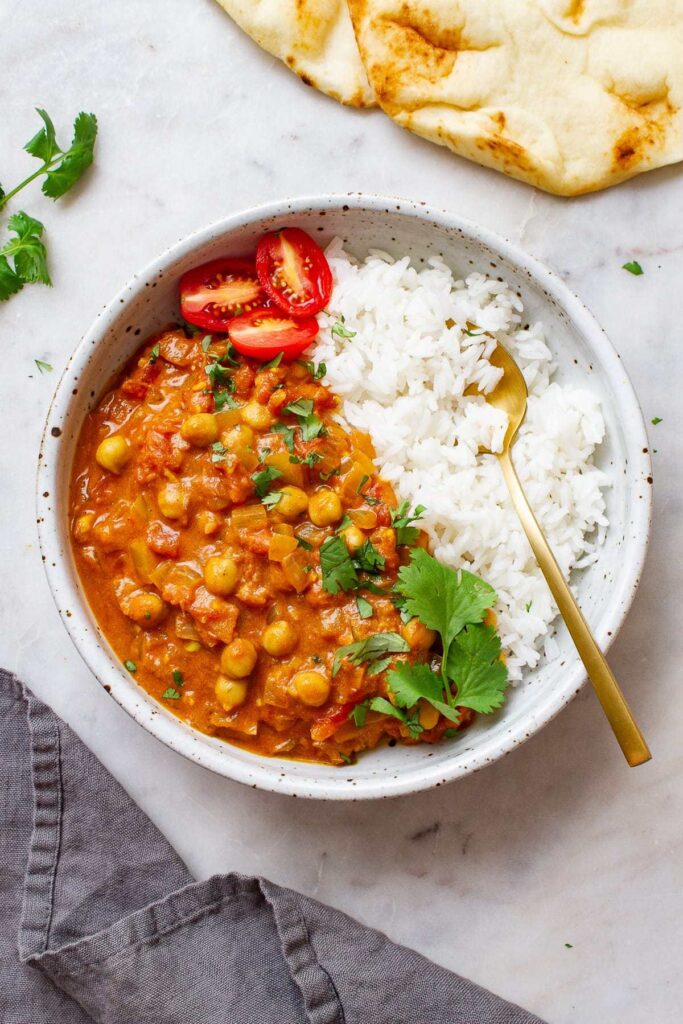 Vegan Cobb Salad:
We loooove this vegan Cobb salad recipe and have been making it more often recently. To save time, I make the dressing and the roasted chick peas ahead of time, and this makes it really easy to put together.
Find the recipe from The Simple Veganista here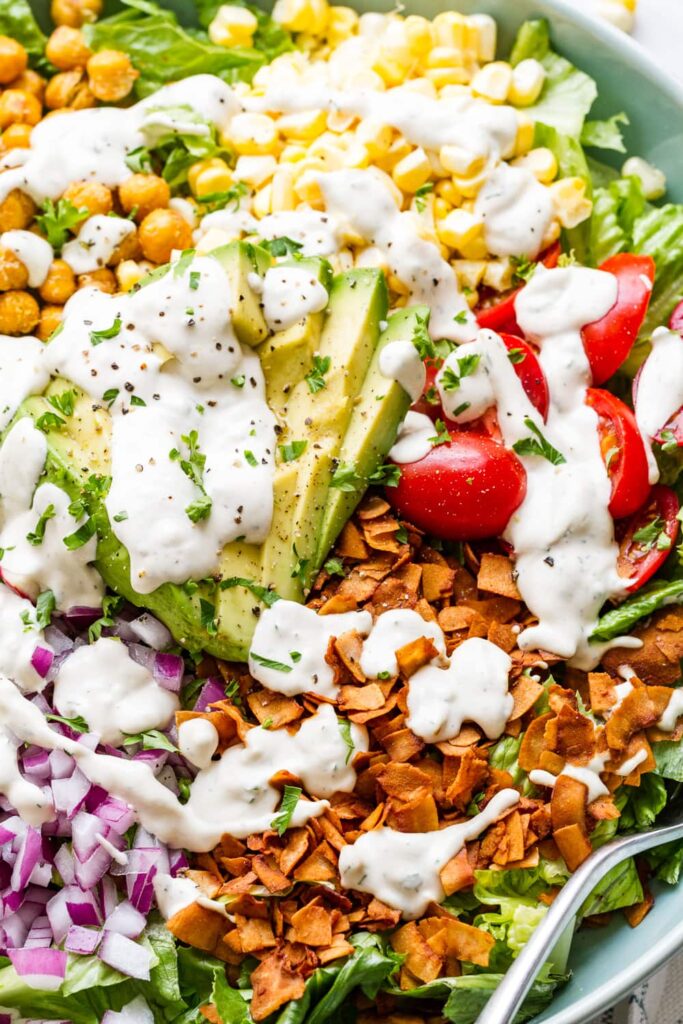 Cuban Black Beans:
These Cuban black beans are simple, easy, and a perfect end of the week meal. We make a big batch of broccoli to go with it and it's a great easy filling meal.
Find the recipe from Skinnytaste here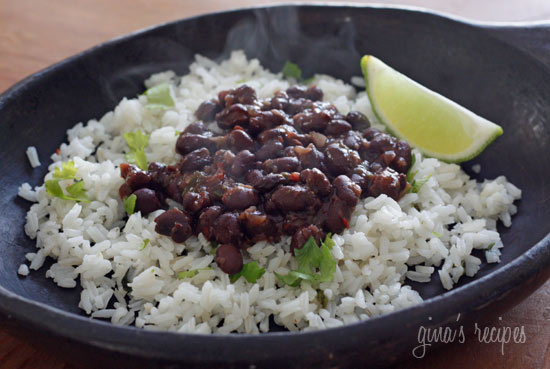 Homemade pizza:
We're ending the week with homemade pizza made with this easy homemade pizza crust. We put store bought pizza sauce but make our own cashew mozzarella cheese on top.
Here is the recipe for the pizza crust.
Here is the recipe for the cashew mozzarella cheese.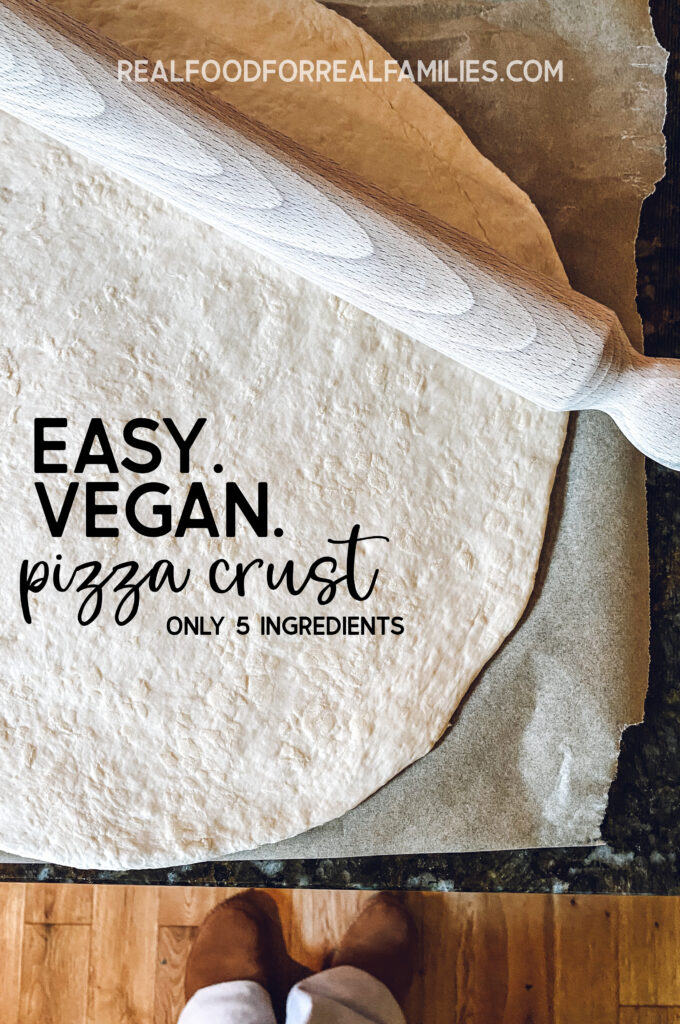 If you want to save this post for later or share with others, please pin this image below! Thank you for reading!